Locked on Chiefs – Greg Auman with the skinny on Tampa Bay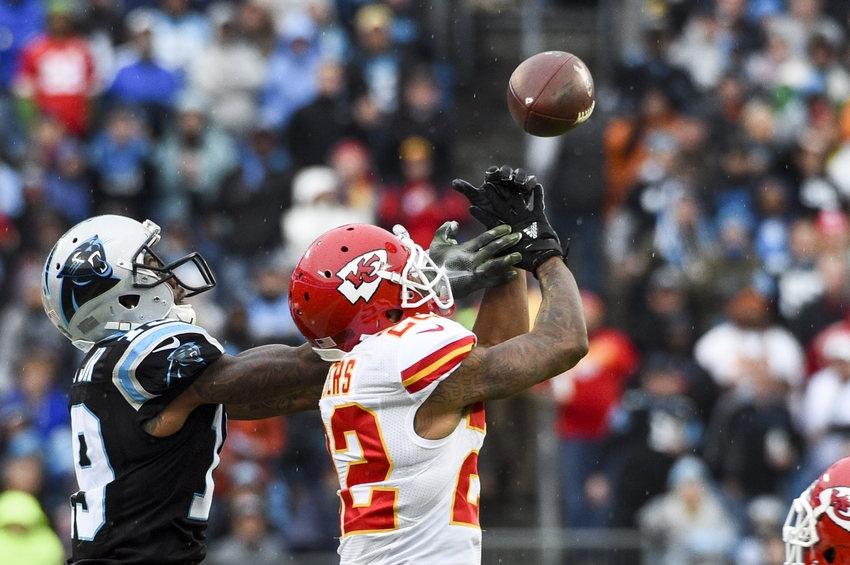 Jamaal Charles has another procedure
Charles had a procedure performed by Dr. James Andrews on November 14th.  This time is was on his left knee. Chiefs' head athletic trainer Rick Burkholder told the assembled press Thursday:
"He was having right and left knee pain. So, Monday, November 14, right after the Carolina game, Dr. Andrews operated on his other knee [left]. So he's had his right knee scoped, and now, he's had his left knee scoped. The rehab is the same, we anticipate recovery will be fine. We'll see how it goes. Right now he's still down at Dr. Andrews because he just got operated on, on Monday. We'll probably get him back up here after Thanksgiving." – Rick Burkholder , Thursday Nov 17
Chris Jones is living up to
expectations
Chiefs Defensive coordinator Bob Sutton was asked about the development of rookie DL Chris Jones.  Jones has been an emerging presence in recent weeks.
Sutton summed up Jones to this point in his rookie season on Thursday, stating "We all had high hopes for Chris [Jones]. We know he's a very talented guy. Like any young guy, he needs a lot of reps to get to the level of consistency that you're really seeking. He's flashed, I think, ever since he's been here. Now, he's becoming a more consistent player. He's worked really hard – to his credit. He's tried to work on the things that we bring to his attention from pad level, to whatever. We're really happy with where he's at and what he's done."
Trouble hearing podcast? Go Here to stream it from the source.
Locked on Chiefs is a daily podcast show that drills down to the bottom line and gives you a 360-degree view of the Kansas City Chiefs.  Take a few minutes to hear about your Chiefs each day. We want to cover the topics you want to hear about. So reach out to us on twitter @LockedOnChiefs with questions and for up to the minute analysis and episode information.
Thanks, Addicts!
More from Arrowhead Addict
This article originally appeared on