Lions season preview 2016: Predictions and analysis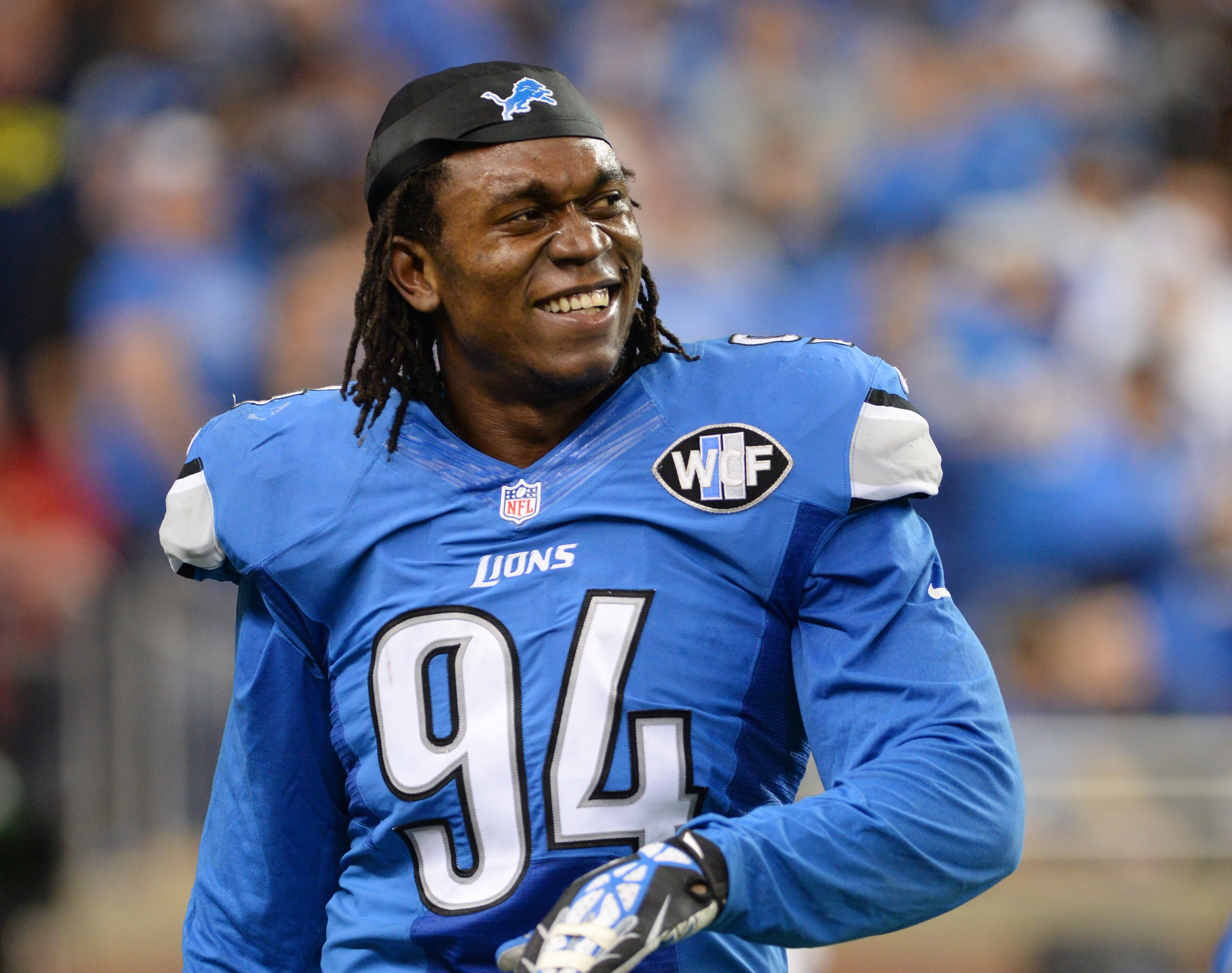 In Detroit, optimism never runs very high for the Lions. There is good reason for that.
Detroit is a talented team in certain areas of the depth chart. Matthew Stafford is a prolific, if not great, quarterback. Golden Tate and Marvin Jones are a quality receiving duo which can explode for a huge game any week. Ezekiel Ansah is one of the best edge rushers in the NFL, and DeAndre Levy is a premier middle linebacker when healthy. Darius Slay is an excellent corner.
The problem is most everything else around those players.
Detroit simply lacks the prowess both on the sidelines and on the field to win 10 or more games and reach the playoffs. Last year, head coach Jim Caldwell continued his long-standing tradition of staring blankly while his team went over the cliff of oblivion.
The Lions only ran the football 354 times in 2015, only ranking higher than the Miami Dolphins in that category. This despite the fact that the Lions have Ameer Abdullah, who only gained 597 rushing yards but did so on a respectable 4.2 yards per attempt. At some juncture, Stafford needs to be complimented by a running game that can take the pressure off both himself and a middling offensive line. Last season, Detroit ranked dead last in rushing.
Caldwell did change offensive coordinators in the middle of 2015, going from Matt Lombardi to Jim Bob Cooter. The results were largely the same, with the Lions failing to have a leading rusher crack 80 yards in a game. The points were marginally improved, but the function was not.
If Detroit is going to climb out of the NFC North cellar, it needs to be reliant on its defense. Ansah was a dominant force with 14.5 sacks in 2015, breaking out in a major way. However, the unit needs to provide additional pressure around him. Of the players remaining on the current roster, only Devin Taylor had more than three sacks. Ansah can't be the only player for an offensive line to focus on, or his numbers will curtail despite his immense talent.
Levy is also another huge key. The Pro Bowler was sidelined virtually all of 2015 with a hip injury that he believes is finally in the rear view. Detroit will get a big boost from Levy's presence, who is flanked by talented youngster in Tahir Whitehead.
Ultimately, Caldwell must find a way to scheme on both sides of the ball. Detroit has to out-coach other teams to make up for a talent deficit foisted upon him. The draft class could provide some players in offensive lineman Taylor Decker and defensive tackle A'Shawn Robinson, but the roster still has holes abound.
For fans in the Motor City, the continuation of mediocrity has to be incredibly frustrating. Any good team has a half-dozen players to build around and the Lions have those players. Yet it has been a total failure in the front office to provide ample pieces to surround them, and it appears 2016 is once again going to be an exercise in average.
Schedule
Week 1 – at Indianapolis Colts
Week 2 – Tennessee Titans
Week 3 – at Green Bay Packers
Week 4 – at Chicago Bears
Week 5 – Philadelphia Eagles
Week 6 – Los Angeles Rams
Week 7 – Washington Redskins
Week 8 – at Houston Texans
Week 9 – at Minnesota Vikings
Week 10 – BYE
Week 11 – Jacksonville Jaguars
Week 12 – Minnesota Vikings (Thurs.)
Week 13 – at New Orleans Saints
Week 14 – Chicago Bears
Week 15 – at New York Giants
Week 16 – at Dallas Cowboys (Mon.)
Week 17 – Green Bay Packers
Detroit did not get any favors from the schedule makers. the Lions will need to play three of their first four games on the road, facing Andrew Luck, Aaron Rodgers and … Jay Cutler. The end of the schedule is also difficult with a pair of tough road games and then Green Bay at home.
The middle of the schedule does provide some opportunity to make up ground. Detroit plays at home for three consecutive weeks and has very winnable games against Philadelphia, Los Angeles and Washington.
Draft class
Round 1 (16) – Taylor Decker, OT, Ohio State
Round 2 (46) – A'Shawn Robinson, DT, Alabama
Round 3 (95) – Graham Glascow, C, Michigan
Round 4 (111) -Miles Killebrew, S, Southern Utah
Round 5 (151) – Joe Dahl, OG, Washington State
Round 5 (161) – Antwoine Williams, ILB, Georgia Southern
Round 6 (191) – Jake Rudock, QB, Michigan
Round 6 (202) – Anthony Zettel, DT, Penn State
Round 6 (210) – Jimmy Landes, LS, Baylor
Round 7 (236) – Dwayne Washington, RB, Washington
Detroit needed to get better on the lines and aggressively tried to do exactly that in the first two rounds. Decker is a mauler who can take over on the left side for the failed experiment that is Riley Reiff. Decker should be a huge improvement in both run and pass blocking.
Robinson was supposed to go in the middle of the first round according to some mocks, but slipped all the way to the second. Robinson is a run-stuffer who can get some penetration right over the center. He was a steal at that point.
Offseason moves
Acquired
Marvin Jones, WR (5 years, $40 million)
Anquan Boldin, WR (1 year, $2.75 million)
Lost
Isa Abdul-Quddus, S (MIA – 3 years, $13 million)
Calvin Johnson, WR (Retirement)
X-Factor
Will the Lions treat Abdullah like he's a real qeapon and not radioactive waste? Detroit was the worst rushing team in the NFL last year and much of that was due to a bad offensive line, but also a lack of attempts. Abdullah rushed for a solid 4.2 yards per carry, and yet never carried more than 16 times in a game.
Abdullah needs to touch the ball 20+ times per game, with some of those being receptions. Detroit has to become more balanced to both help the defense stay off the field, and to take some pressure off Stafford. If the Lions can do that, it's a huge step.
Bottom Line
Detroit has some quality players on both sides of the ball, but there are significant questions as well. The offensive line should be better with Laken Tomlinson in his second year and Decker sliding into the starting lineup, but how quickly does that unit become solid?
Defensively, the secondary is a huge question mark outside of Slay. The linebackers could be good should Levy return to form, and the line has Ansah but not much else. The Lions could beat any team on a given day, but consistency will be elusive.
This article originally appeared on