Lions RB says Calvin Johnson is 'going to do awful' on 'Dancing with the Stars'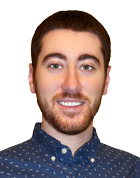 Calvin Johnson called it a career this offseason, exiting the NFL on his terms despite putting up outstanding numbers throughout his time in the league. He's stayed relatively quiet during his retirement thus far, but he'll return to the spotlight on the upcoming season of "Dancing with the Stars."
Johnson has agreed to appear on the show, which gets underway this fall. Past NFL players have had a great deal of success in the competition, but some of Johnson's former teammates don't believe he has much of a shot to win the whole thing.
Harsh, to say the least. Johnson is a big guy, sure. But he can still move for his size, and he showed that during time in the NFL. Abdullah isn't the only one on the team doubting Johnson, either.
"To me, he's not much of a dancer at all," receiver TJ Jones said. "I've never even seen him wiggle his shoulders. That's why, for me, it's like, I'll believe it when I'll see it."
So it sounds like Johnson might not be the best dancer, but at least he's putting himself out there. Who knows, maybe he'll show everyone up with his unknown dance moves and shock America. Probably not, but never say never.
Lions coach Jim Caldwell is on board with the idea that Johnson might shock everyone and has confidence in his former wideout.
"I think he'll be able to hold his own," Caldwell said. "He's been very, very good at everything else he's done. I think he might surprise everybody."
The show premieres on Sept. 12 on ABC.