Lions move to 1st in NFC North after Vikings, Packers lose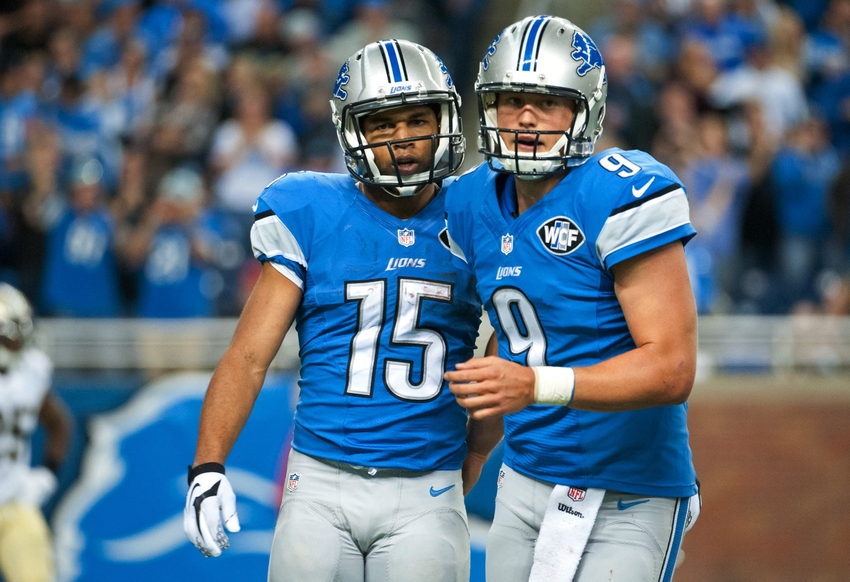 Lions take 1st place in NFC North during their Bye Week.
Things couldn't have gone any better for the Lions after both the Vikings and Packers lost Sunday afternoon, giving the Lions a division lead. Green Bay got blitzed at home by Marcus Mariota and Titans, starting the game down 21-0 in the 1st quarter. The final score was 47-25 Titans, as Aaron Rodgers threw 2 interceptions and DeMarco Murray ran the ball straight down Green Bay's throat. The Vikings were on the road for a very tight 26-20 loss to the Washington Redskins. Sam Bradford again was impressive on stat-sheet (307 yards, 2 TDs, and a 104.9 QB Rating) but Minnesota came up just short, yet again.
The Packers are in 3rd place at 4-5, while Minnesota (5-4) falls to second place after their 5-0 start. The Lions, at 5-4 — with the tie-breaker against the Vikings — are actually alone in first place in the NFC North for the first time since week one of the season. With momentum from winning close games, rest from a much-needed Bye Week, and an improving offensive line, the Lions are in great position to make a real Playoff push. QB Matthew Stafford is playing the best football of his career. Here's a look at what the standings look like after Week 10, courtesy of @LombardiAve.
The Lions will face a similar situation that they've faced over the past few seasons, a chance to seize the NFC North while the Packers underachieve. Look for our coverage next week of their upcoming opponent, the Jacksonville Jaguars (2-7). It's easy to think this is a win at Ford Field, yet Blake Bortles is much more talented than some of the QBs that have already torched this Lions secondary. Fortunately, they should have a healthy Ziggy Ansah, Darius Slay, Riley Reiff, and if the stars align, DeAndre Levy.
Follow Matt Urben on Twitter @MattUrben88 and like us on Facebook.
More from SideLion Report
This article originally appeared on