LeGarrette Blount is back with the Patriots on a one-year deal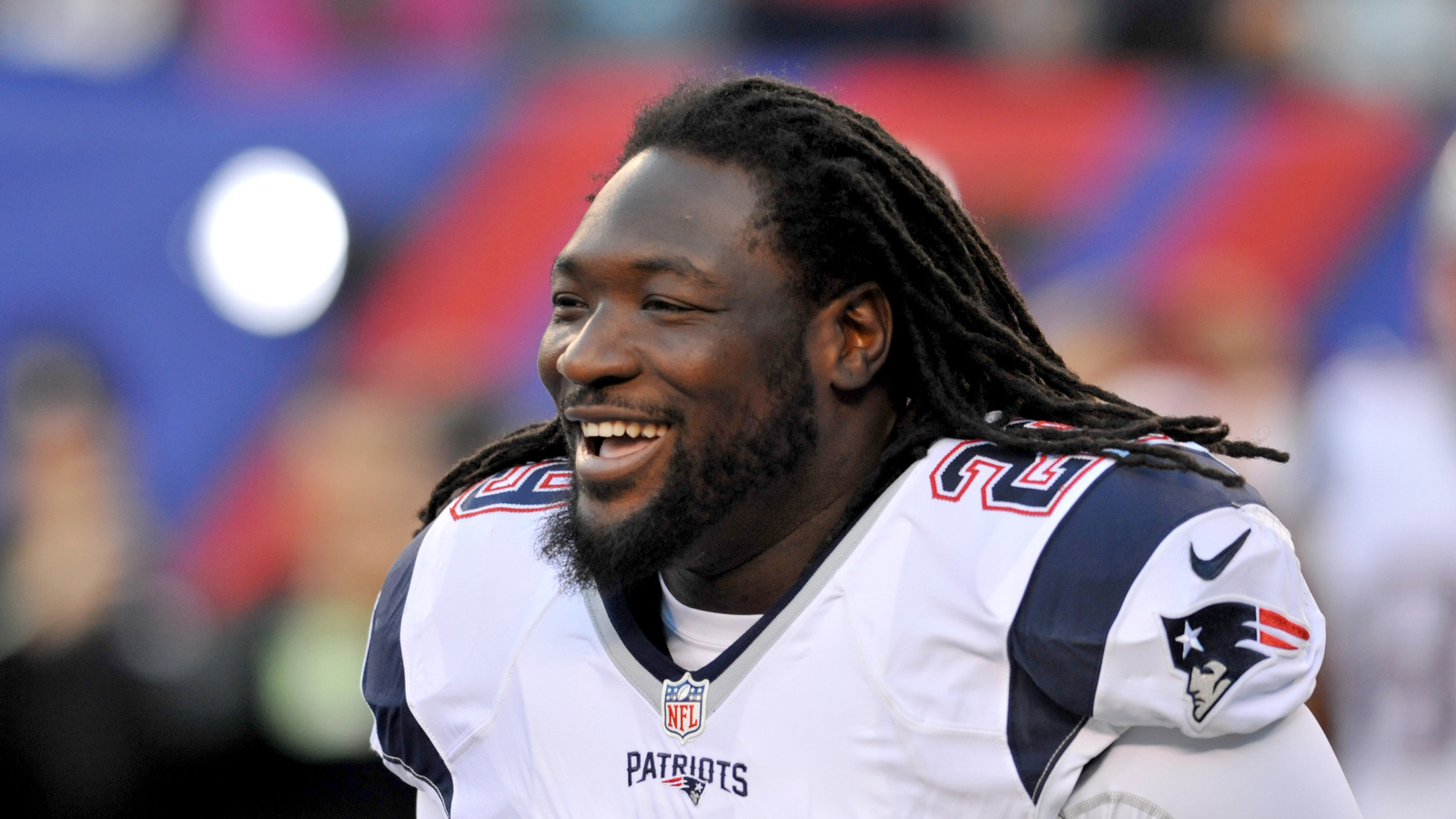 And then the Boston Herald put a finer point on it:
👀😏 Them boys up to somethin 🙊😉#Quake&Shake #PatsNation pic.twitter.com/F6Su3VUr2K

— LeGarrette Blount (@LG_Blount) April 12, 2016
Later reports, confirmed by FS1 NFL Insider Mike Garafolo, indicated that Blount – who ran for 703 yards and six touchdowns in 12 games last season – has signed a one-year deal.
LeGarrette Blount re-signed with the Patriots this morning. He's back.

— Jeff Howe (@jeffphowe) April 12, 2016
Blount, 29, played his first three seasons with the Buccaneers before he was traded to the Patriots in April 2013. He spent the 2013 season with New England but was signed by the Steelers for 2014 and released by them in November of that season. New England picked him back up a week later, and he helped the Patriots to a Super Bowl victory.
Last season, he averaged 4.3 yards per carry on a Patriots team that lost in the AFC Championship game.