Le'Veon Bell Stretches Out for Go-Ahead Steelers Touchdown (Video)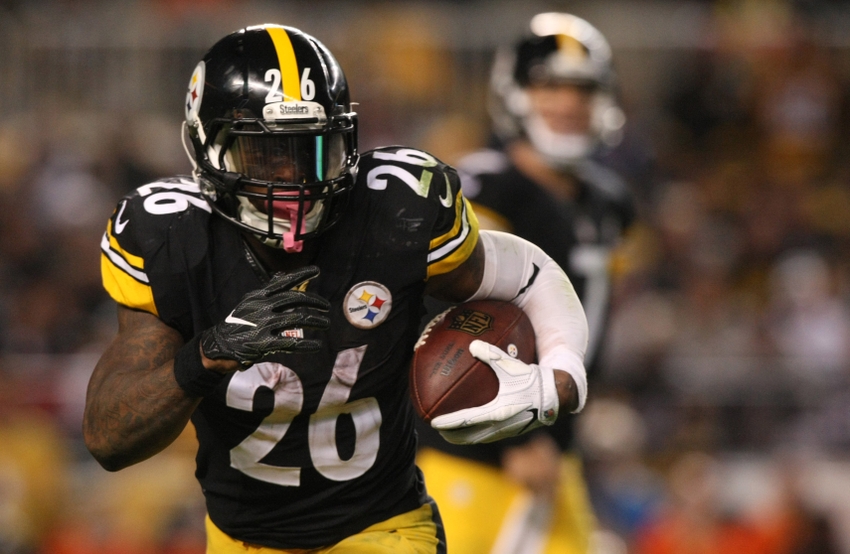 Pittsburgh Steelers running back Le'Veon Bell's first touchdown of 2016 came in a crucial moment of their matchup with the Dallas Cowboys.
The Pittsburgh Steelers and Dallas Cowboys, as expected, played out a classic at Heinz Field. Ben Roethlisberger, who had been dealing with an injury and then took a big shot in today's game, put together a classic, and Dak Prescott was game enough to match him—despite an early fumble.
This game wasn't all about the quarterbacks, though, because the Steelers and Cowboys boast arguably the best two running backs in the NFL. Both Le'Veon Bell and Ezekiel Elliott had important plays in this one, and Bell came up clutch with a go-ahead touchdown run midway through the fourth quarter.
Bell is an electric player in space, embarrassing defenders with his agility, and there might not be a better pass-catching back in all of football. However, you can never forget just how tough Bell is. After shaking and baking the Cowboys defense on a goal-line run to the outside, Bell displayed his pure heart and determination, stretching out to get the nose of the ball over the goal-line for six points.
That touchdown run gave the Steelers a 24-23 lead, and it was Bell's second touchdown of the ballgame. For as impressive as Bell was on the ground, his 57 rushing yards on 17 carries to that point were not as impressive as his eight catches for 54 yards. As a matter of fact, only elite wide receiver Antonio Brown had more receptions or yards for the Steelers than Bell.
This is shaping up to be another strong season for Bell and this touchdown was just his latest highlight in a marquee matchup.
This article originally appeared on