Le'Veon Bell Headlines 2017 NFL Free Agents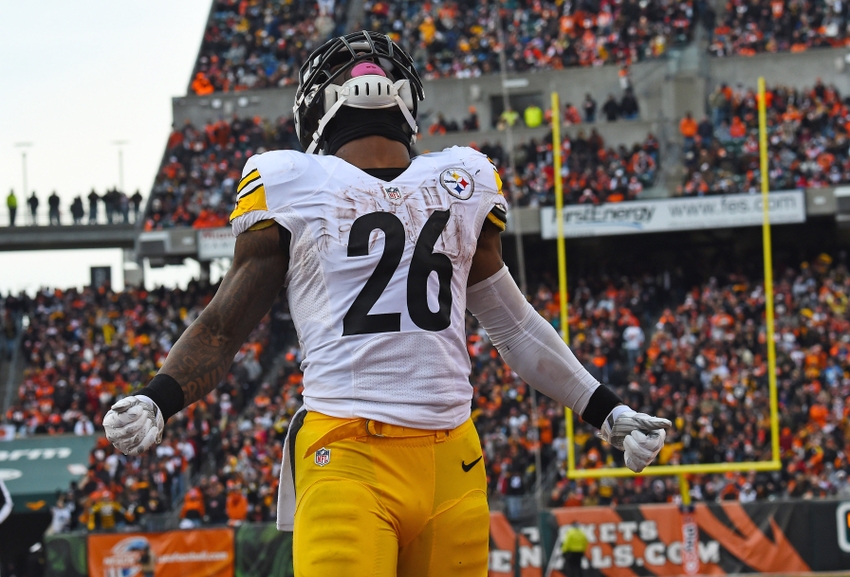 Will there be a bidding war for one of the NFL's best players? Steelers running back Le'Veon Bell could be headed to the open market come 2017.
Le'Veon Bell is among the most electric players in the NFL. Because Bell's contract expires after this season, you can bet teams are already drooling over the prospect of adding him. Officially, Bell becomes a free agent on March 7th, 2017.
Of course, all of this article is speculative: assuming that the Pittsburgh Steelers actually allow Le'Veon Bell to reach free agency. I do not believe that Steelers head coach Mike Tomlin and general manager Kevin Colbert will allow that to happen. Tomlin and Colbert have invested too much into Bell not to want to see him hit his potential in a Steelers uniform.
That being said, crazier things have happened.
Approaching negotiations, the Steelers have allowed other recent offensive stars to walk (receivers Mike Wallace and Santonio Holmes). They have cycled through a ton of talented running backs since the retirement of Jerome Bettis (Willie Parker, Rashard Mendenhall, DeAngelo Williams, Isaac Redman). Le'Veon Bell, however, is a unique talent.
And, when it comes to teams wanting to woo Bell, the list of suitors could begin with Bill Belichick. In a press conference before the Steelers game against the Patriots a few weeks ago, Belichick stated:
"Oh my god. He's a tremendous player, great hands, catches the ball, very quick, makes people miss, strong, breaks tackles, excellent balance, tough, doesn't run out of bounds, fights for extra yardage, a great player."
Belichick goes on, to say:
" … [Le'Veon] Bell's as good as anybody we'll play."
When a coach like Belichick feels that way about a player, other teams are bound to take notice.
More from With the First Pick
The Steelers drafted Le'Veon Bell out of Michigan State in the second round of the 2013 NFL Draft. During his short career in Pittsburgh, Bell has already risen to the top of the Steelers record books. Bell is the Steelers 12th all-time leading rusher (3,121 yards) and 36th all-time in receiving (1,634 yards). In just 39 games with the Steelers, Bell has scored 22 touchdowns.
So, what will it cost to land Le'Veon?
Bell –the 2014 AFC co-Offensive Player of the Year– could be looking at a pretty handsome payday regardless of who signs the check.
According to Spotrac, Bell's market value ($6,922,727 per year) is comparable to that of Lamar Miller. After adjusting multiple comparable contracts to fit Bell's age at the time of free agency, Le'Veon's Spotrac initial value is: $34,613,636 over five years. 
It is possible that Bell gives a 'hometown' discount to the Steelers, but we don't know that at this point.
Can the Steelers afford to retain Bell?
Also according to Spotrac, the Steelers will enter the 2017 off-season with almost $35 million available for the 2017 season. Thus, there is room to believe that the Steelers can afford an extension if talks progress positively.
This article originally appeared on