Le'Veon Bell freestyles before first game back from suspension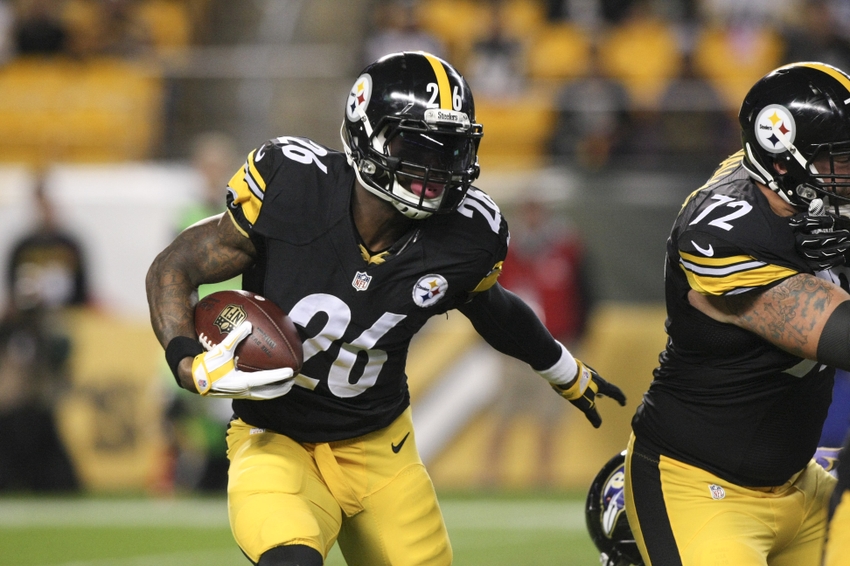 Le'Veon Bell's three-game suspension is now a thing of the past. With that being said, the Pittsburgh Steelers All-Pro back decided to bless us with another freestyle.
Without the services of Le'Veon Bell for the first three games, the Pittsburgh Steelers were still able to keep their head above water.
Literally.
The Steelers find themselves one game over .500 at (2-1), but their lone loss was more than just a typical loss. Not only did Pittsburgh lose to in-state foe Philadelphia, they lost to the tune of 34-3.
Yes, 34-3.
As Pittsburgh's high-powered offense looks to regain its confidence against the stout Kansas City defense, having Bell back is a very welcome sign. With that being said, we're wondering what has Bell been doing during his suspension?
Well, the obvious answer is working out, keeping his body in the best game shape possible, while cheering on his squad. Nonetheless, Bell is becoming known for delivering hip-hop fans with some gems.
No, Bell isn't in the studio giving us mixtape, albums or anything of that nature, but what he is doing is much appreciated, however.
More on FanSided:
Everyone out there isn't able to pay for studio time, studio equipment or etc on a regular basis, but one thing no one can take away from you is the ability to freestyle.
Some may elect to play a beat, but going acapella is an option as well.
In this instance, Bell decided to freestyle over an instrumental (not sure whose beat it is).
In my opinion, this freestyle was pretty decent, but it wasn't better than his "So Far Gone" freestyle a few weeks ago.
If you haven't heard it, first of all I must ask, have you been living under rock?
But, don't worry about, I got you covered.
How would you guys rank Bell's latest freestyle?
This article originally appeared on