Lavonte David returns Philip Rivers interception for TD (Video)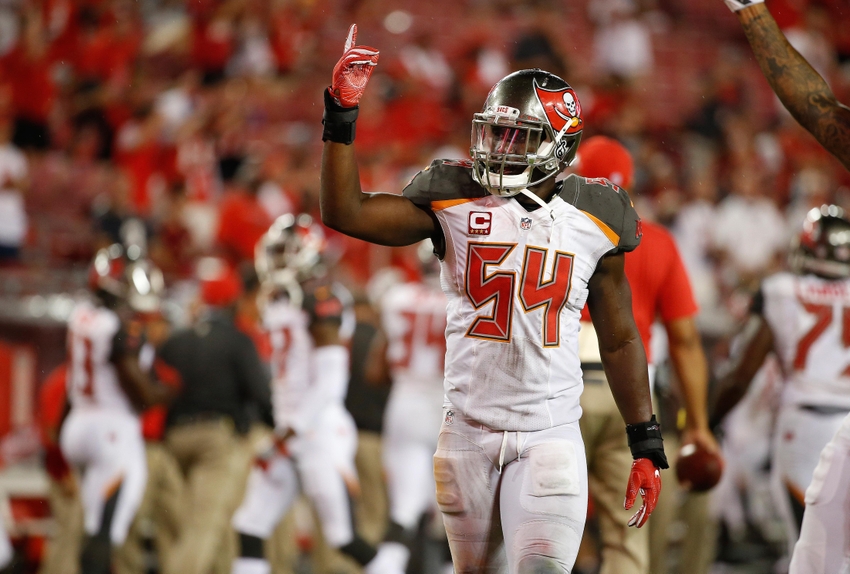 Buccaneers linebacker Lavonte David is hungry for the postseason, and is doing is part to get Tampa Bay there.
For the second week in a row, Buccaneers linebacker Lavonte David forced a turnover that changed the course of a game. Last week, in a 14-5 win over the Seattle Seahawks, David recovered a JimmyGraham fumble and nearly returned it for a touchdown. This week against San Diego, David was back at it again but only this time he went all the way.
In the third quarter of a game the Bucs were at the time trailing to the Chargers, David picked off Philip Rivers and brought it back for a touchdown. The score gave the Bucs the lead and put pressure on the Chargers to respond.
They eventually did, on the very next drive, but David's interception  filled the Bucs with hope that they could stay in the game.
Lavonte David with a Pick Six of his own! #SiegeTheDay pic.twitter.com/vNOsxMwQZN

— uSTADIUM (@uSTADIUM) December 4, 2016
This isn't the first time the David has made a game changing play and it won't be the last. Next to Gerald McCoy, David is a pillar on defense for the Bucs and is a superstar in the making. He's been a force this year in Mike Smith's scheme and is starting to hit a stride in his career that could lead to big things.
It's a game-by-game life, though. David has lived through a bunch of bad years in Tampa but things seem to finally be turning around. One pick-six won't change a whole season, but these types of plays are starting to add up overall for a Buccaneers defense that is beginning to follow suit after it's leader.
This article originally appeared on