Larry Donnell in walking boot, dealing with Achilles injury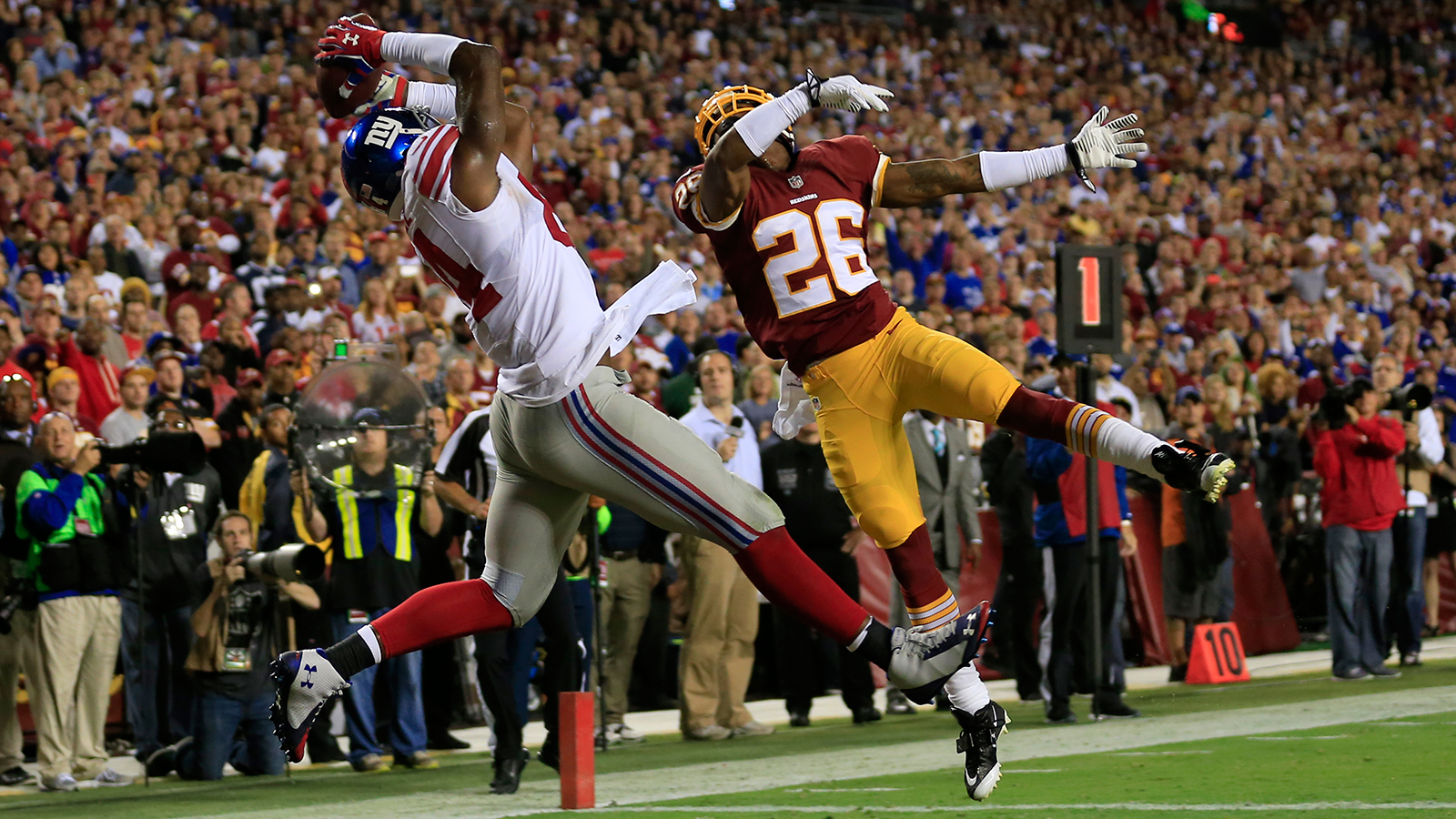 They call it Achilles tendinits, and New York Giants tight end Larry Donnell is dealing with a case of it. The young tight end who took the league by storm with his three-touchdown effort in Week 4 last season is dealing with his first real injury since emerging as the Giants' starter. When the Giants opened up practice during yesterday's OTA, Donnell briefly rode the stationary bike before putting on a walking boot on his left foot and sitting out the rest of practice.
Donnell shed some light on the situation. The injury originated in college when Donnell dealt with a partial tear in his Achilles tendon, but played through it. Since, it hadn't resurfaced for Donnell until "about a month ago" when he began feeling it. Donnell cautioned reporters not to read too much into this specific injury.
"Just trying to keep it as still as possible," Donnell said, adding that he's been wearing the boot since Friday. "Just taking it day-by-day, nothing serious. Just taking care of it right now so when I do go out there, I can go full-speed."
With Donnell out, it allowed undrafted rookie tight end Jerome Cunningham to shine during Monday's practice. With a trio of young tight ends who made noise during the rookie minicamp that includes Cunningham, Will Tye and Matt LaCosse, we could be in for a heated battle at tight end throughout training camp. Donnell struggled to close out the 2014 season, and if one of these young tight ends can make some noise, Donnell's "move" tight end role could be in jeopardy at some point in 2015.
(h/t ESPN)
Photo Credit: Rob Carr/Getty Images