Laquon Treadwell catches first career pass for Minnesota Vikings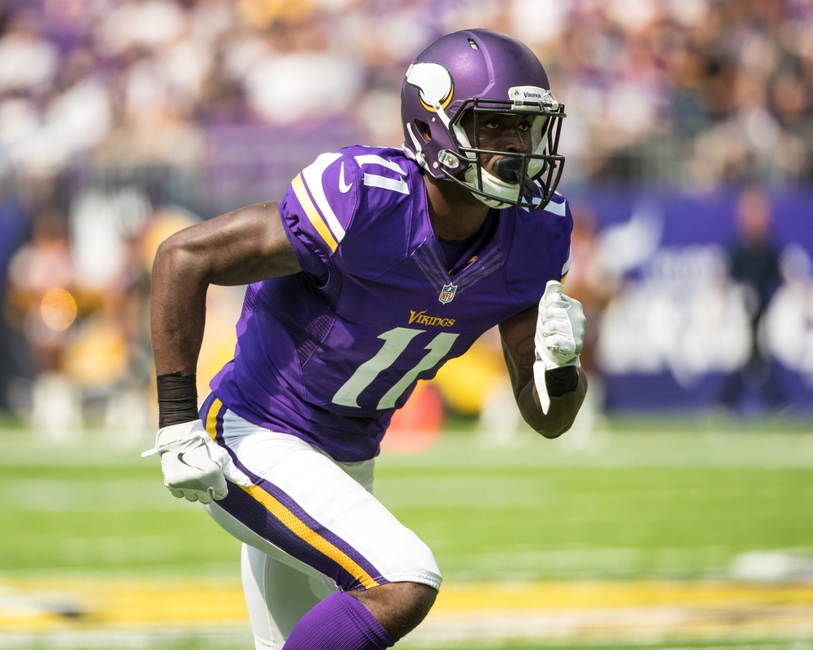 Rookie wide receiver Laquon Treadwell caught his first NFL catch for the Minnesota Vikings during week 9 of the NFL season against the Detroit Lions.
Minnesota Vikings fans have been wondering when rookie wide receiver Laquon Treadwell would his first NFL catch. He has been sprinkled in some plays in previous weeks, but the wait was finally over in week 9.
Against the Detroit Lions, Treadwell hauled in his first career catch. It was a 15 yard strike from quarterback Sam Bradford, who was spreading the ball around very well early in the game against their division rivals.
Thankfully, the play was captured by the official Minnesota Vikings Twitter account and shared so fans could enjoy the moment over and over again. Here is that post:
This is a great start for the Minnesota Vikings wide receiver, but it does seem to be coming quite late in the season. Still, if the young wide receiver can continue to grow and develop in this team's offense, he could be a huge asset in the future and have a better chance at long-term NFL success.
Congratulations to Minnesota Vikings rookie wide receiver Laquon Treadwell on his first career NFL catch. Hopefully, there will be many, many more of them in the future, including a first touchdown, in the not too distant future.
This article originally appeared on