Landon Collins Pounces on Andy Dalton Duck for Clutch Pick (Video)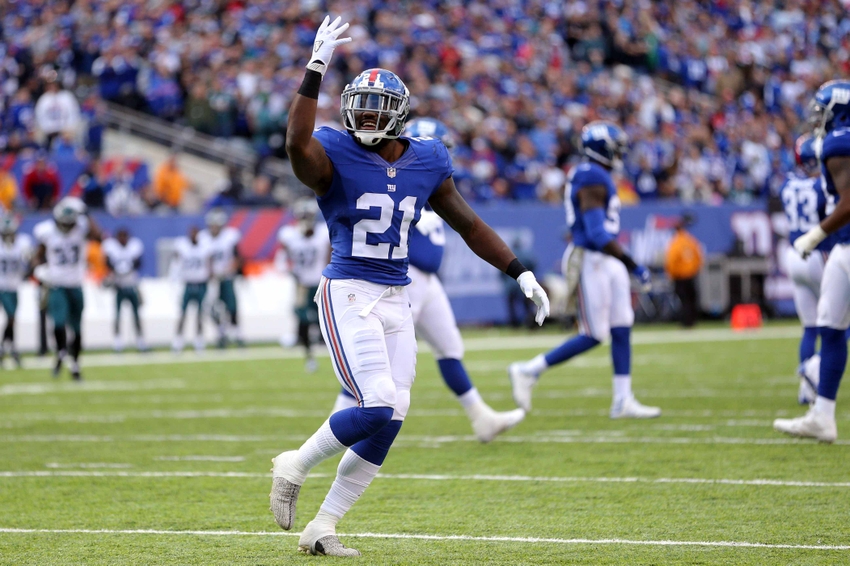 Safety Landon Collins of the New York Giants continued his dominance this season with a clutch interception on Monday Night Football.
Is there anything safety Landon Collins can't do? The second-year defensive back of the New York Giants has continued to make a name for himself in the NFL. This time, in front of the bright primetime lights of Monday Night Football, Collins pounced on a terrible pass by Andy Dalton.
Collins continues to put himself in a position to succeed as this leaping effort helped his Giants turn the game into their favor. Take a look at his interception below:
Talk about an eye for the football, to say the least. Collins' interception, for a moment, was a huge play for the Giants defense in front of their home crowd in MetLife Stadium. Unfortunately for Big Blue, on the very next play, quarterback Eli Manning gave the football right back via interception.
It's a shame really as that clutch interception by Collins could have helped the Giants do some damage against the Bengals. Then Eli went and did this:
This Monday Night Football matchup delivered in regards to it not being another primetime snoozefest. It's that time of the season where teams are heating up and, well, it's a welcomed changed compared to past games shown in primetime slots.
Collins will only continue to become better over time. He's undoubtedly on his way towards a very bright career as clutch players like him can be a cornerstone on defense for years to come.
This article originally appeared on