Kirk Cousins Shines in Win over Green Bay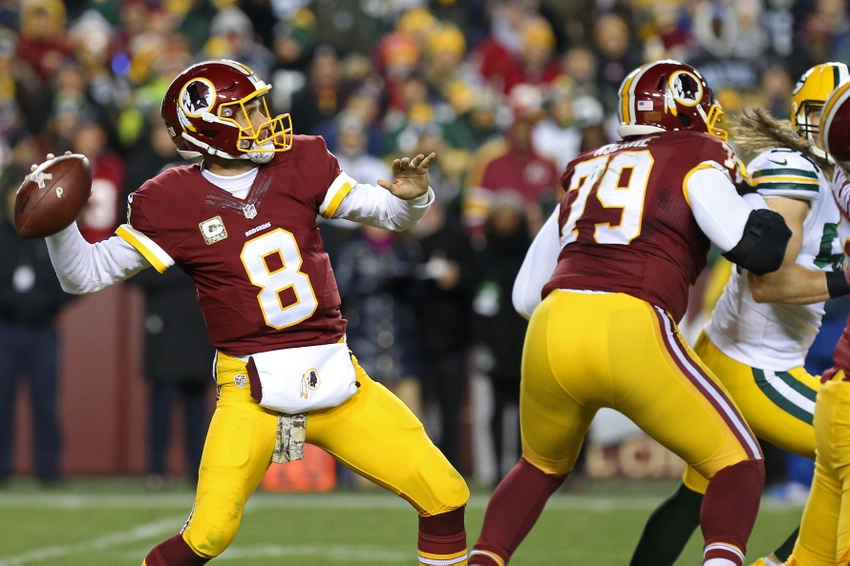 The wind, the cold, nor the Packers defense could slow down Kirk Cousins and the Redskins Sunday night. Cousins sliced and diced the Packers defense all night as the Skins routed Green Bay 42-24.
If the Washington Redskins had any reserves on Kirk Cousins they were absolved Sunday night.
Sunday nights game marked Cousins biggest statement game since Week 6 of the 2015 season. Following that Week 6 comeback victory against the Tampa Bay Buccaneers Cousins gave birth to the phrase of "You like that!?" that catapulted him into internet stardom.
Cousins phrases have routinely made headlines. Cousins phrase following Sunday's nights victory should have been a simple one, pay me.
Captain Kirk led an offense that produced 515 yards of total offense in route to a 42-24 victory over the Green Bay Packers. The Redskins 42 points are the most set by the team since 2012.
The wind blew fiercely through FedEx Field Sunday night. Otherwise simple PATs were missed, and field goals sailed. The wind, however, had no effect on Cousins ability to move the football through the air.
Throughout the evening Cousins showed pin point accuracy, especially with the long ball. Cousins connected with Pierre Garçon for a 70 yard score and Jamison Crowder for a 53 yard touchdown. Both passes couldn't have been placed in a better location.
Cousins finished the night 21 of 30 for 375 yards and 3 touchdowns, quarterback rating of 145.8. He averaged 12.5 yards per pass, and finished with a 70 percent completion percentage.
Cousins 3,091 yards passing rank him 3rd in the league. He's led Washington to the second in total offense, and third in passing yards.
After the game Cousins "chatted" with Redskins general manager Scot McCloughan:
With a 42-24 signature victory over the Green Bay Packers and a record of 6-3-1, I think it's safe to say he likes it a lot.
This article originally appeared on