Kirk Cousins Has a New Slogan After Redskins Win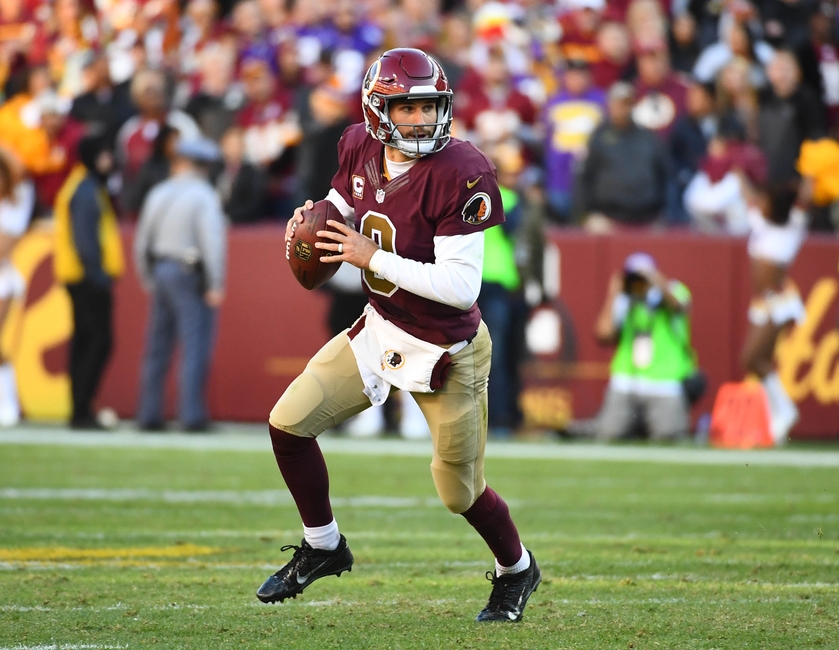 During the 2015 season Kirk Cousins phrase of "You like that!?" became the battle cry for the Washington Redskins.
The "You like that!?" phrase was born following a 24 point comeback against Tampa Bay last season. As Kirk Cousins headed to the locker room, he looked towards a reporter and shouted the three words that would go on to become the battle cry for the Redskins in 2015.
A new phrase from Cousins emerged Sunday as the Redskins headed to the locker room following a 26-20 victory over the Minnesota Vikings:
It's safe to say that T-shirt sales of the new phrase won't nearly be as profitable.
An interesting bit of information; both of Cousins celebrations come after wearing the Redskins throwback uniforms. So, if the Redskins were to wear these jerseys year round would we continue to get priceless sound bites from Cousins?
That's a mythical unknown.
What we do know is that since the birth of "You like that!?" a little over a year ago; Cousins has been as good as any. He's completed 487 of 702 passes, good for a 69 percent passing completion. He's thrown 39 touchdown passes to just 10 interceptions, and has a record of 12-6-1.
Sunday, Cousins continued to keep Washington in the game. He finished the day 22 of 33 for 262 yards and two touchdowns. That's worth a little celebration.
The Redskins are 5-3-1.
We like that; or should I say, "Oooooweeee."
This article originally appeared on