Kirk Cousins Answers Packers with 70-Yard Bomb for Touchdown (Video)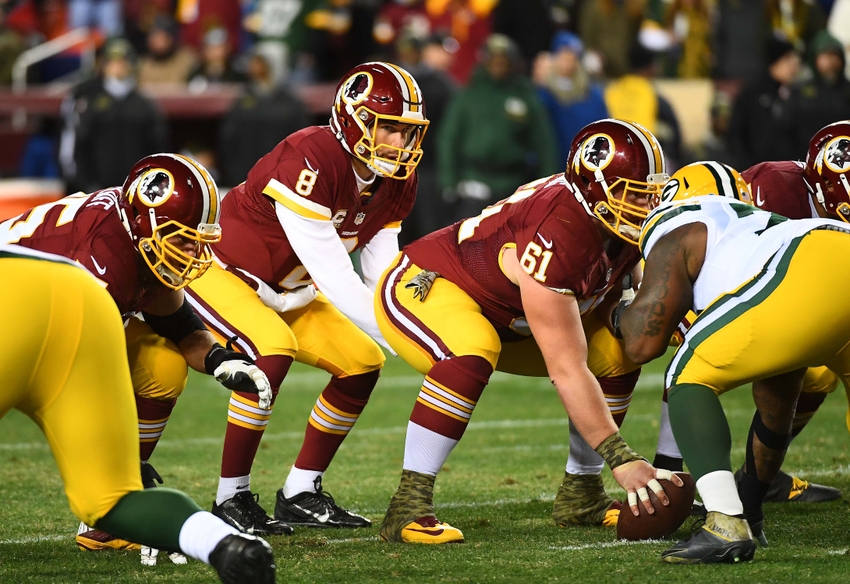 Washington Redskins quarterback Kirk Cousins was unfazed by the Green Bay Packers scoring, just simply ready to burn the visitors deep again.
Despite dominating the Green Bay Packers for most of Sunday Night Football, the Washington Redskins were ahead only five points early in the fourth quarter. What was a 12-point lead dissipated quickly when the Washington defense left James Starks all alone to start the final frame. The running back found paydirt to make a game of it. However, Kirk Cousins wasn't about to let it be that close for long.
The Redskins quarterback had already enjoyed a fantastic night and had burned the Packers deep with a throw to Jamison Crowder. However, that one was only from 41 yards out. What he had in store for Green Bay next was a much deeper, much more devastating throw.
After gaining five yards on the first play of the ensuing drive, Cousins dropped back to throw. Veteran receiver Pierre Garcon went deep, trying to beat the depleted Green Bay secondary. He did that and more as Cousins then hit him in stride with a beautiful deep ball way down field. Garcon then finished it off to complete the 70-yard trip to the end zone:
The @Redskins answer back!@KirkCousins8 to @PierreGarcon for the 70-YARD TOUCHDOWN! #GBvsWAS https://t.co/MfIzZCoO9q

— NFL (@NFL) November 21, 2016
That secondary for the Packers has been picked on all game, but Cousins saved his most brutal blow for late in the game. And hats off to the Redskins quarterback for being so on-point with his deep throws on Sunday night.
Cousins' connection with Garcon and the made extra point was enough to push the Redskins lead back to 12 points in the fourth quarter. There was still plenty of time left on the clock, but it was a big blow to answer Green Bay.
This article originally appeared on