Kenyan Drake Returns Kick for Game-Winning Touchdown (Video)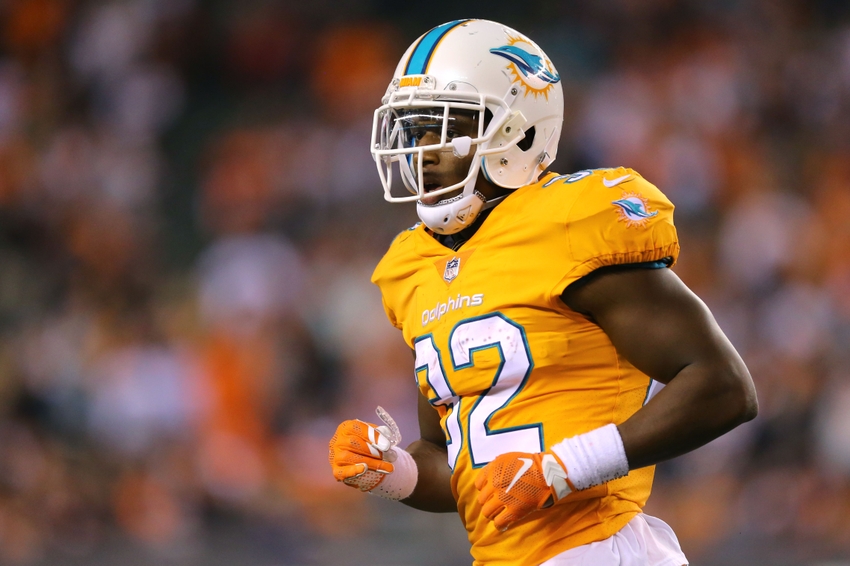 Miami Dolphins rookie running back Kenyan Drake scored the second touchdown of his career in a electric fashion
In Week 9, the Miami Dolphins and New York Jets treated fans to an exciting, back-and-forth contest that featured a "Big Man" pick and hurdle, another 100-yard game from Jay Ajayi, and a game-winning kickoff return touchdown.
Kenyan Drake scored his touchdown with about 5:30 left in the fourth quarter, but the score proved to be the difference in the Dolphins 27-23 win over the Jets. Ryan Fitzpatrick's two interceptions hurt the Jets plenty, but who would have thought that the final blow would come from a rookie making a big play on special teams?
This year, the Dolphins added Jakeem Grant and Drake in the draft, and both have become huge playmakers on special teams. We've already seen the short, powerful Grant in highlight reels as a speed demon and now Drake is making the rounds with him.
The Dolphins passing attack struggled against the Jets defense, as tight end Dominique Jones surprisingly led the way with 42 receiving yards. However, the Dolphins rode Ajayi and some big plays to victory.
I love how great the blocking is on this kick-off return, because all Drake has to do is squirm through the crease and use his speed. Once he hits that fourth gear, it is absolutely over for the Jets kick coverage unit. Drake is just too fast, because you have to remember that he ran a 4.45 forty at the Combine.
What a way to win a rivalry game.
This article originally appeared on