Kenny Britt Closing in On Becoming First 1,000-Yard Receiver For Los Angeles Rams Since 2007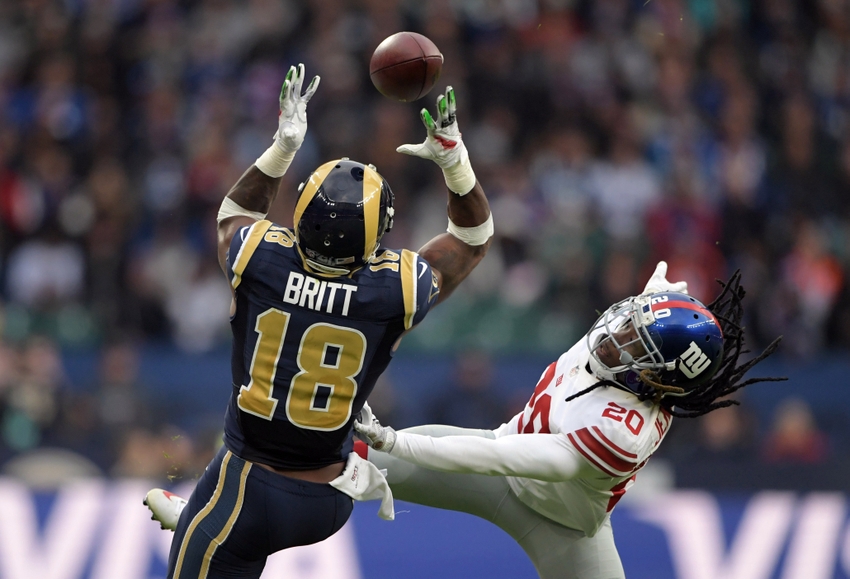 Kenny Britt hopes to give the Los Angeles Rams their first 1,000-yard receive since 2007.
To say the offense of the Los Angeles Rams turned out to be a major disappointment in 2016 would be the understatement of the year as this team currently ranks dead last in the league by averaging 15 points per game. After finishing near the bottom of the league in 2015, this was supposed to be the year the Rams' offense took their game to the next level, but that's obviously not the case as this unit somehow took a step back.
One of the main reasons behind the team's struggles last year was due to poor play at the quarterback position, and even though Los Angeles spent this year's No. 1 pick on Jared Goff, the rookie didn't take his first regular season snaps until three weeks ago against the Miami Dolphins. For reasons that can't be explained, Jeff Fisher believed the offense would be better off with Case Keenum as the starter under center, and while there seemed to be some potential at times, it's clear he should have never been considered the answer in the first place.
Despite all of the struggles on offense in 2016, the one bright spot for the Rams has been the production of Kenny Britt as the wide receiver is on pace for the team's first 1,000-yard season since Torry Holt in 2007. Even though the organization rewarded Tavon Austin with a ridiculous extension in the preseason, Britt has been the most reliable weapon in the passing game as he heads into Week 14 with 855 receiving yards to go along with five touchdowns.
At this point, there's no reason why Britt shouldn't be able to record 145 receiving yards over the final four games to make sure he finally puts an end to this frustrating streak for Rams' receivers. As much as the team wanted to see Austin take his game to the next level, Los Angeles clearly needs to focus their attention on making Britt happy beyond the 2016 season when seeing the type of impact he's made for the offense this year.
FOLLOW Ramblin' Fan on Twitter
This article originally appeared on