Kenny Bell May Be Playing Last Time For Buccaneers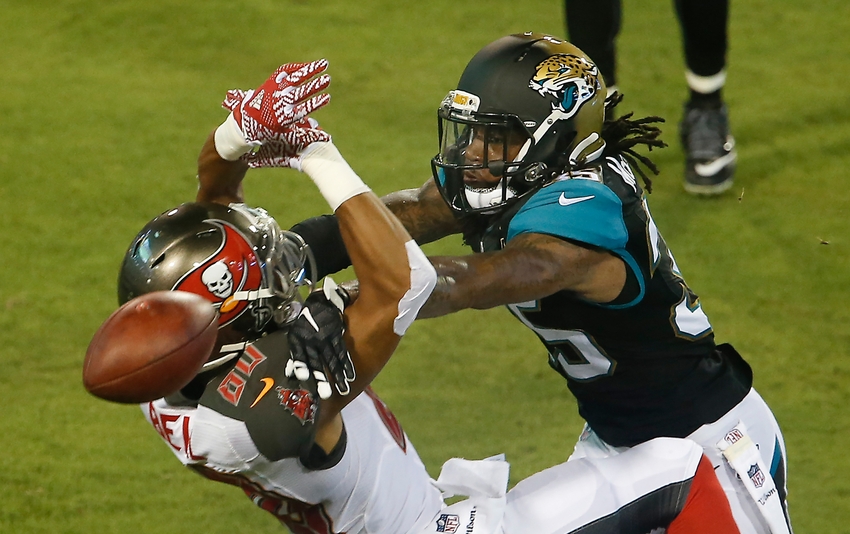 Kenny Bell, the fifth round pick out of Nebraska, has yet to suit up for one regular season game for the Buccaneers. Unless he has the game of his life tonight, he may never get that chance.
Kenny Bell is a kid who has always been surrounded by the word "potential". He showed potential coming out of the draft, he showed potential in training camp last year, he showed potential in camp this year.
Unfortunately, once the pads came on, that potential seemed to disappear. Bell was a bubble guy from day one of camp, but many of us believed his contributions on special teams would buy him some time. We know how that story ends. First kickoff of the first preseason game resulted in a fumble by Bell and led to a touchdown for Philly.
He hasn't gotten a chance since.
Bell will get plenty of opportunities tonight against the Redskins. It would make a lot of sense for him to get some return duties as well. Why not see what he can do if he holds on to the ball? It's the last preseason game…what is there to lose?
Bell is in a situation where he has to be the unquestioned star of the game and even then he may not make the team. He knows he's going to get plenty of chances tonight, even with the horrific weather moving in, as he spoke about both yesterday;
"Yeah, that's just unfortunate. Just to really stack it against you. You're talking about trying make a team as a receiver, to know that a tropical storm is coming that is going to mess with the field and there's going to be a wet football, that's tough. It's kind of stuff you kind of just have to laugh at and as life is throwing punches your way, you've just got to dodge them because that's certainly a big one.

It always helps knowing that you're going to get more chances at it. If you have two opportunities and one's a catch and one's a contested catch, those stick out. If you get eight targets and you catch six of them, that's huge. Going back to opportunities, how important this week is, tomorrow night's big."
Bell, thus far, has one reception for nine yards in the preseason. In fact, he ranks dead last on the team in receiving.
It's do or die time for Bell in the Bay. And no matter what he does tonight, it may be too late.
More from The Pewter Plank
This article originally appeared on