Ken Stabler indirectly influenced Derek Carr's football upbringing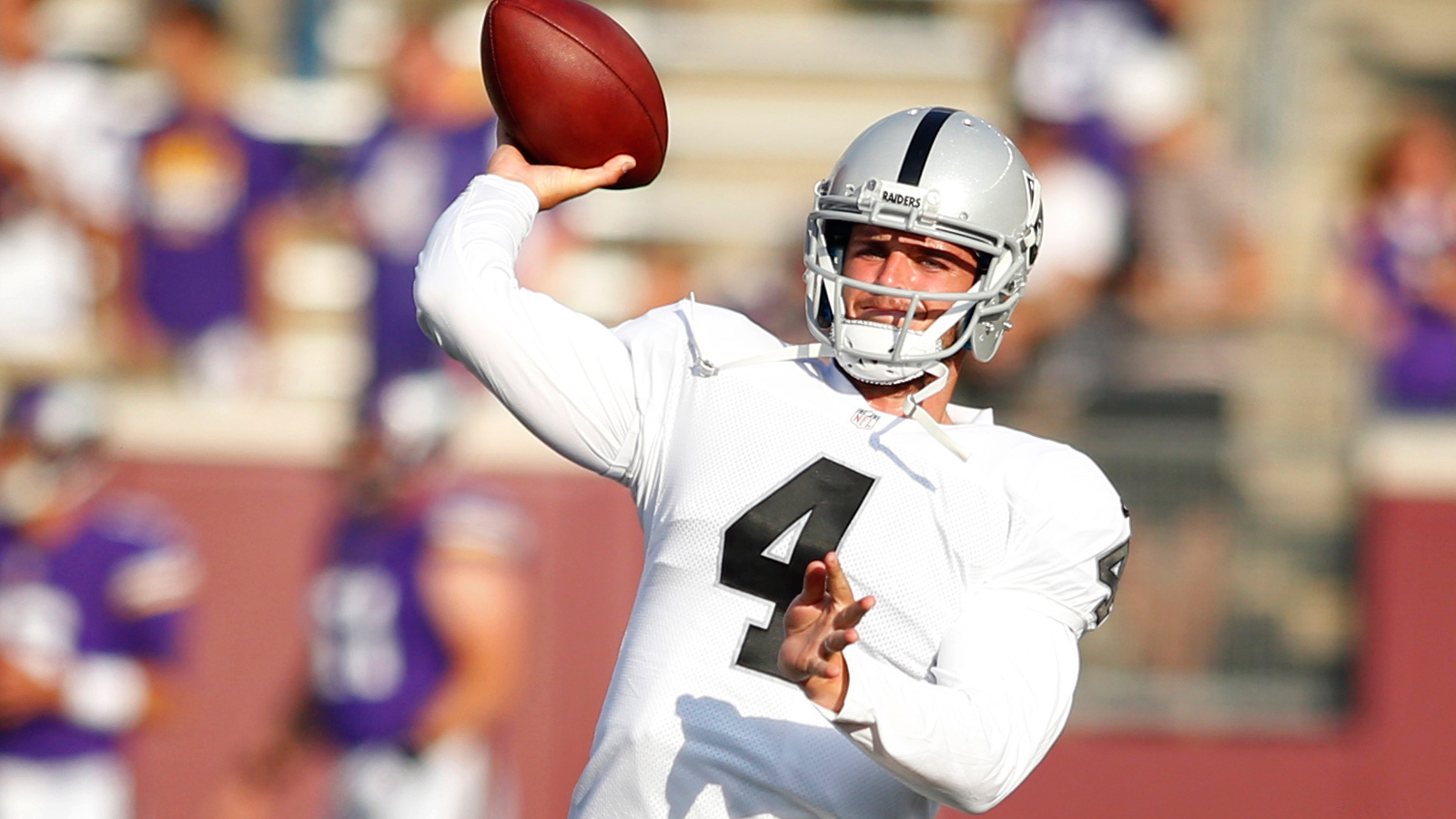 The current Raiders quarterback never had the chance to meet his team's most storied passer.
Ken Stabler was a big part of Derek Carr's football upbringing, though. Carr's uncle, Lon Boyett, played with "The Snake" from 1977-78 and gushed about his talents.
"My uncle caught passes from him when he played," Carr told the Fresno Bee, "So there was some background there."
The connection runs a little deeper that jersey colors. Carr's said his father Rodger was a huge Stabler supporter in his day. Carr certainly heard stories of his own growing up in Bakersfield, Calif.
"He was such a competitor," he said. "Anytime when someone who wore the same helmet and uniform as we did … it stinks when something like that happens"
Carr never crossed paths with Stabler in his first NFL season, but still felt compelled to comment on the franchise's huge loss.
Sad to hear about Ken Stabler passing. Thank you for being one of the best to ever wear the Silver and Black!

— Derek Carr (@derekcarrqb) July 12, 2015