WATCH: Chiefs' Santos has a kick-off with Tottenham Hotspur star Kane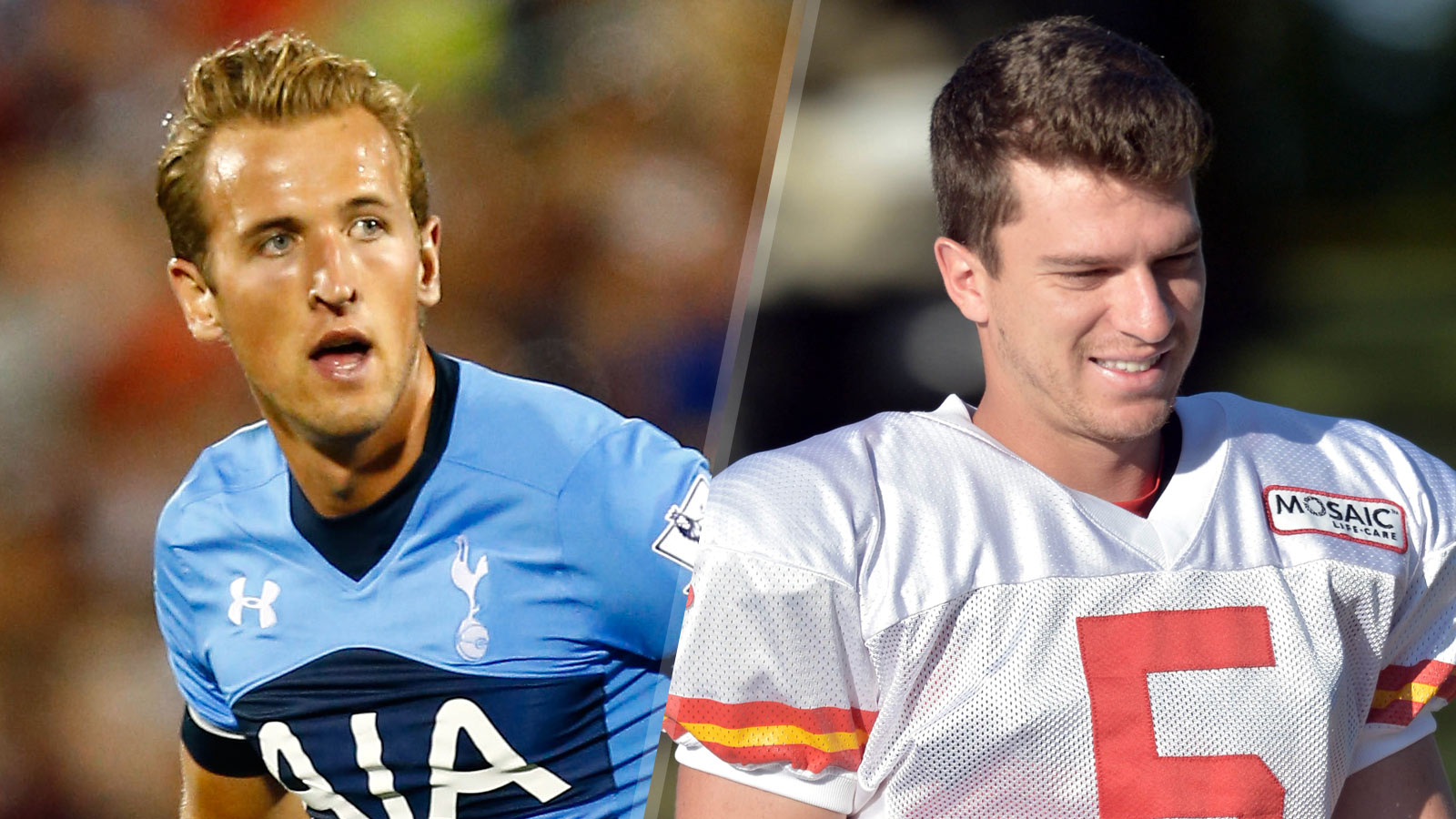 With longer extra point tries, the heat will be on kickers this season like never before.
The Chiefs have a backup plan if Cairo Santos can't go — and it's Tottenham Hotspur star Harry Kane.
Check out what happened when the two met in England in advance of Kansas City's trip to London later this year:
Hey @SpursOfficial, we might need to work out a transfer for @hkane28 while we are in London http://t.co/JI5JIehQbl https://t.co/P90W6UTUaM

— Kansas City Chiefs (@chiefs) August 28, 2015
That's a good old fashioned kick-off. For all his inexperience kicking oblong balls, Kane sure seems like he knows what he's doing.
There's a reason for that. The star footballer is a huge fan of the American game, too.
"The guys knew so much about football," Santos told Pete Sweeney of KCChiefs.com. "They had us throwing routes to Harry and had him in pads and a helmet."