Kansas City Chiefs Say Not so Fast on Justin Houston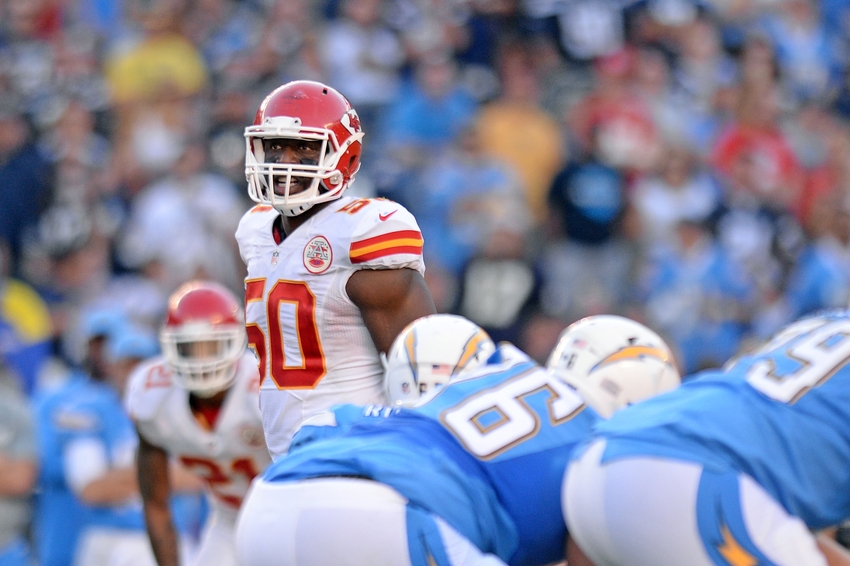 After the Kansas City Chiefs activated star outside linebacker Justin Houston, we assumed he would play Sunday. But our assumptions of Houston playing on Sunday against the Carolina Panthers may not be accurate.
Justin Houston just got put on the 53-man roster Wednesday and the Kansas City Chiefs are excited. Head coach Andy Reid spoke highly of his week of practice and his impact on the team. Houston himself said that he is ready to dominate again.
So there was no reason to think anything but Houston would make his debut Sunday. But not so fast, Reid may have a different plan for his star outside linebackers. He told reporters per PFT  that Houston probably will not play.
However, Reid did say he needs to talk to Houston before making a final decision. So it still isn't out of the question that we see Houston make his debut Sunday. I can't help but think that there is some serious gamesmanship going on but you never know.
Afterall, Houston is coming off a torn ACL and it happened just short of a calendar year ago. But his presence is needed, facing a Carolina Panthers team with quarterback Cam Newton. The Panthers have won two in a row after stumbling out the gate this season.
And if Houston doesn't end up playing, he won't be the only important player missing Sunday. The Chiefs have already ruled out receiver Jeremy Maclin and defensive end Jaye Howard. It will be interesting to see what kind of game this is as well as who shows up.
More from With the First Pick
This article originally appeared on