Chiefs lineman who just signed $41 million extension returns to medical school
In the not-too-distant future, his full title will be: Kansas City Chiefs right guard, Dr. Laurent Duvernay-Tardif.
On Wednesday, the 26-year-old Quebec native was back to work at Royal Victoria Hospital making rounds between geriatric patients as part of his coursework at Montreal's McGill University Faculty of Medicine. Days earlier, he signed a 5-year, $41 million contract extension with the Chiefs including $10 million guaranteed.
"I signed for a five-year extension, and I plan on playing those five years," Duvernay-Tardif said on Wednesday, via the Kansas City Star. "That's my mindset right now. I'm trying to picture what my schedule is going to be in terms of medical school and once I graduate, but one decision that I took yesterday was for sure to play out all that contract if — knock on wood — health allows me to."
After the Chiefs drafted him in sixth round of the 2014 NFL Draft, the 6-foot-5, 320-pound lineman made an arrangement with the team that allows him to return to the university in the offseason where he's focused on completing his studies, which he's on track to finish in May 2018.
"For me, it's a question of principle,'' Duvernay-Tardif said on the conference call with media members, via ESPN. "My message I try to pass on to kids and people who are playing football right now at the lower levels in Canada is that it's possible to combine both passions at the same time. I've always had a passion for medical school and I've always had a passion for football. I think it's my duty to finish my studies. Plus, I'm so close from finishing. I have four more months left. I've been studying for that. It's been like six years now, so I think it just makes sense to finish that."
Quarterback is certainly the most important position in football, but offensive linemen often joke that they're the smartest. Like Duvernay-Tardif, Baltimore Ravens guard John Urschel is also pulling double duty as he's currently enrolled at MIT, working on his PhD in math. Last offseason Urschel published a paper titled "A Cascadic Multigrid Algorithm for Computing the Fiedler Vector."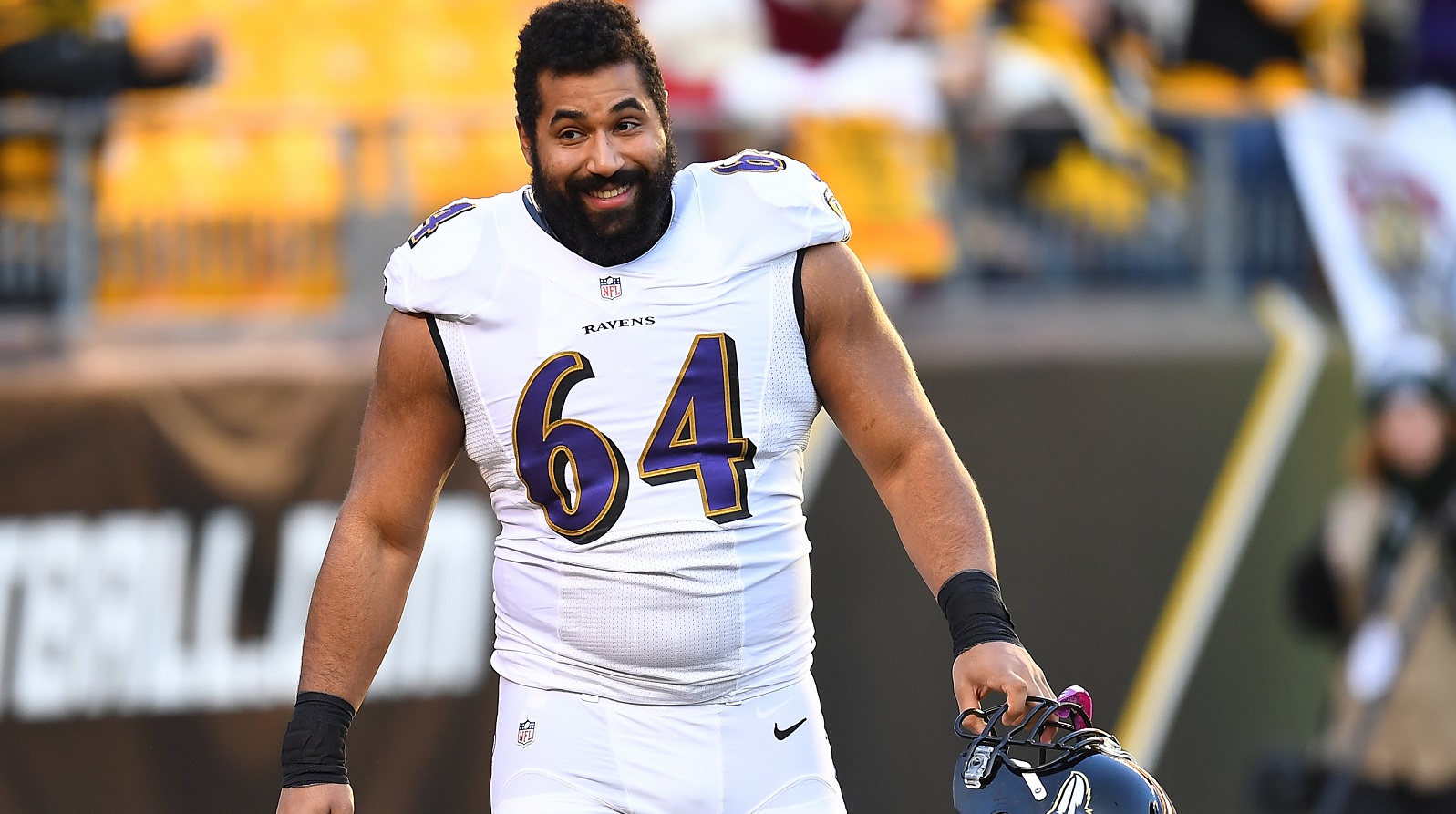 Duvernay-Tardif's juggling act and progression toward practicing physician will get tougher when it's time to begin his residency, but for now, he's determined to get his degree.
"When we hang up," Duvernay-Tardif said, "I'm going to go see another patient that just presented an emergency."