Kansas City Chiefs' Justin Houston is Back to Dominate!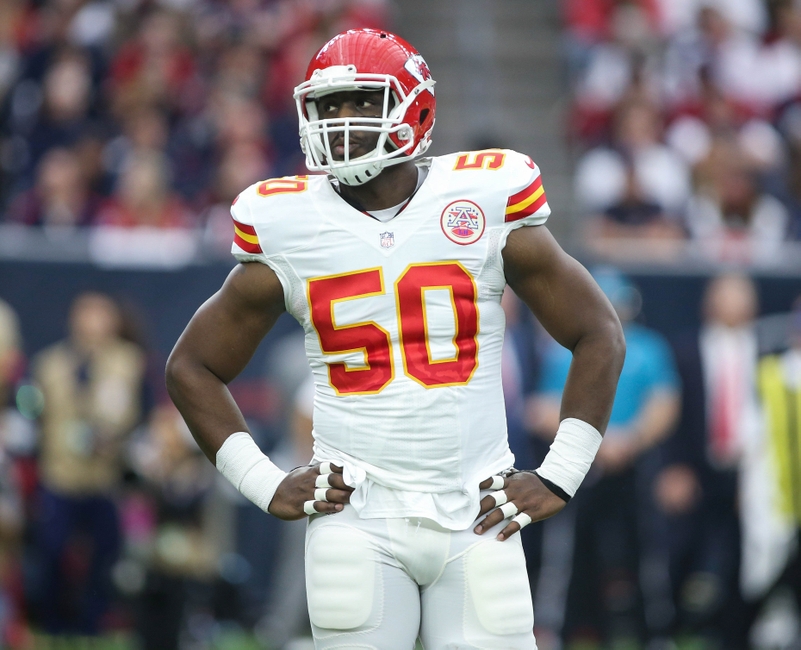 Kansas City Chiefs OLB Justin Houston last played football in Week 11 of the 2015 NFL season. He was just activated off the PUP list Wednesday and now that he's back, he expects to dominate.
Kansas City Chiefs fans are happy to know that OLB Justin Houston is on track to play Sunday. But of course no one is happier to see Houston back than Houston and the Chiefs themselves. He's coming off offseason surgery to repair injuries to his left knee.
The Chiefs' defense has obviously missed him from last regular season, the playoffs, all the way to now. Houston hasn't played in just about a calendar year so there may be some rust. But Houston and the Chiefs expect him to dominate and help the team right away.
When asked about it, Houston told ESPN Thursday, "I expect what I normally do. Dominate."
QB Alex Smith told the media per Chiefs.com Thursday, "You're talking about one of the elite players in this league especially when it comes to getting after the quarterback. That's such a priority for every NFL team—whether it's getting to the quarterback or protecting him.
"To have him back, his presence and leadership and his energy is something everyone feeds off of. It will be good to have him back on the field with us."
More from With the First Pick
Head coach Andy Reid has watched Houston up close the past couple of weeks. And he likes what he sees, telling Chiefs.com, "I can tell you that he's made tremendous strides from that first week he was out there to last week.
"He went from doing all the periods from just doing kind of the individual, the plays – the seven-on-seven things where there wasn't a lot of contact. He jumped in and did all the contact things last week.
"You could just tell his awareness out there was better, the speed of the game, it looked like he was settling down to that a little bit."
The Chiefs are in second place in the AFC West and have a tough schedule down the stretch. But Houston is joining a defense that is playing well this season with 2014 1st-round pick Dee Ford breaking out. Houston is arriving just in time to possibly push the team into the playoffs.
This article originally appeared on