Chiefs end all the rumors, expect Jamaal Charles back in 2016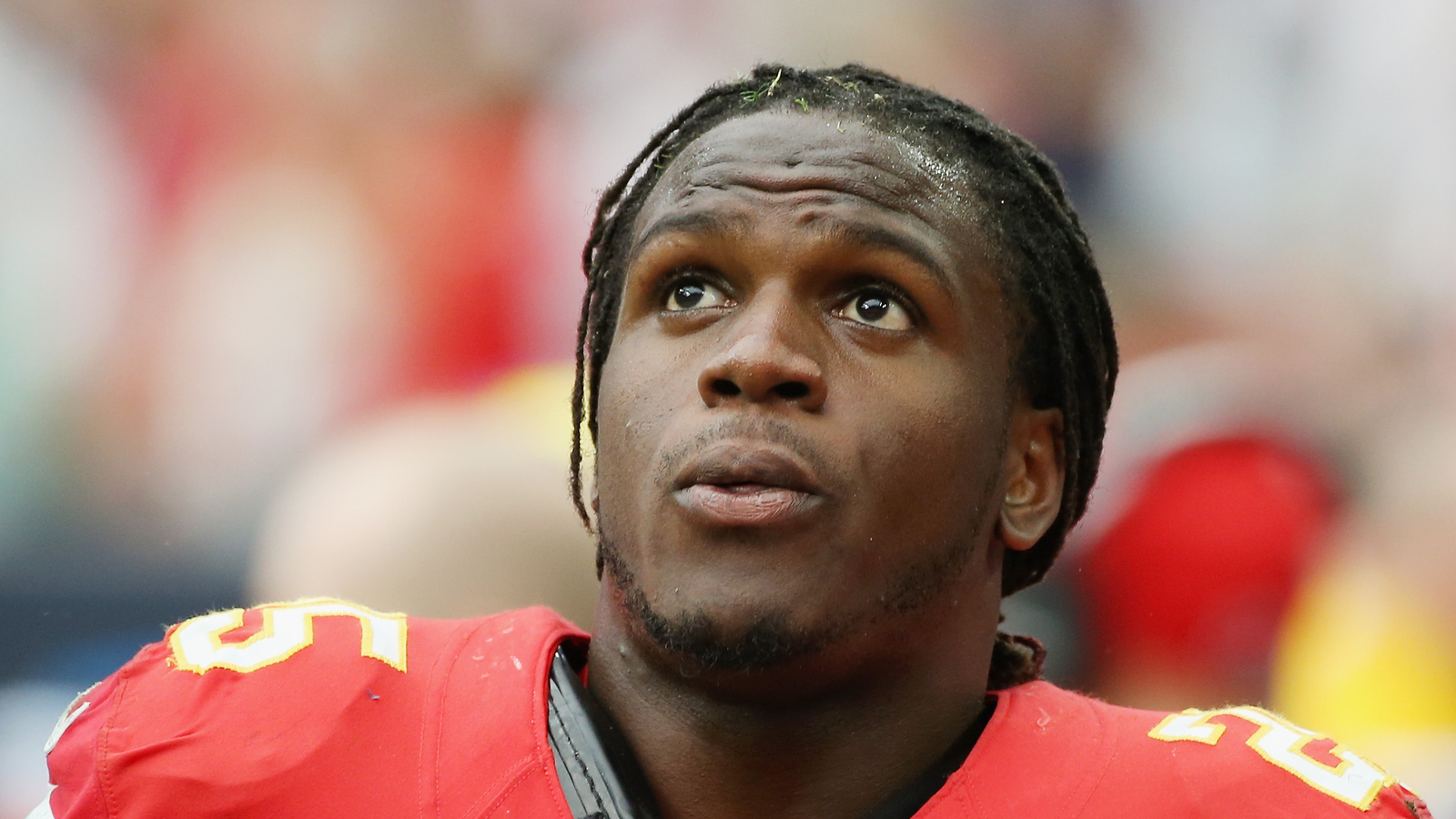 Kansas City Chiefs general manager John Dorsey put to rest any speculation about the future of running back Jamaal Charles, who tore his ACL in Week 5 and missed the rest of the regular season.
Asked if Charles — who turns 30 in December — will be back in 2016, Dorsey was unambiguous in his response.
"Yeah, he's a Chief," Dorsey said, via ESPN.
Dorsey also said Charles is "ahead of schedule" in terms of his rehabilitation from knee surgery, which was performed in late October. Given the timeline of the injury, surgery and rehab, it's possible — if not probable — that Charles will be at or close to 100 percent by the start of the 2016 season in September.
"I've always thought it was in that 9-10-month window," Dorsey said. "With the surgical procedures and the way they are today, guys have come back a lot faster than they have in years past."
Charles rushed for 364 yards and four touchdowns in 2015, while also catching 21 passes for 177 yards and a fifth score. He suffered his ACL injury — the second of his career — during the second half of Kansas City's Week 5 loss to the Chicago Bears. At the time of his injury, he ranked fifth in the NFL in yards from scrimmage and ninth in rushing yards.
The Chiefs eventually went on an 11-game winning streak after losing Charles, with Charcandrick West and Spencer Ware combining for over 1,000 yards and 10 rushing touchdowns in his place. Kansas City's season ended when the New England Patriots beat the Chiefs during last weekend's divisional round of the postseason.
Charles, who signed a contract extension in Kansas City in the summer of 2014, will only count roughly $5 million on the Chiefs cap in 2016. However, releasing him would cost Kansas City nothing in dead money.
The Chiefs could have viewed Charles as expendable after West and Ware handled the running back position in his absence, especially with his coming off injury and approaching the dreaded running back age of 30.
The speculation can now fade away.
Charles could realistically be ready for the beginning of training camp. Expect him to be attending Chiefs camp this summer.
More from The Sports Daily: