Kansas City Chiefs at Pittsburgh Steelers: Week 4 Preview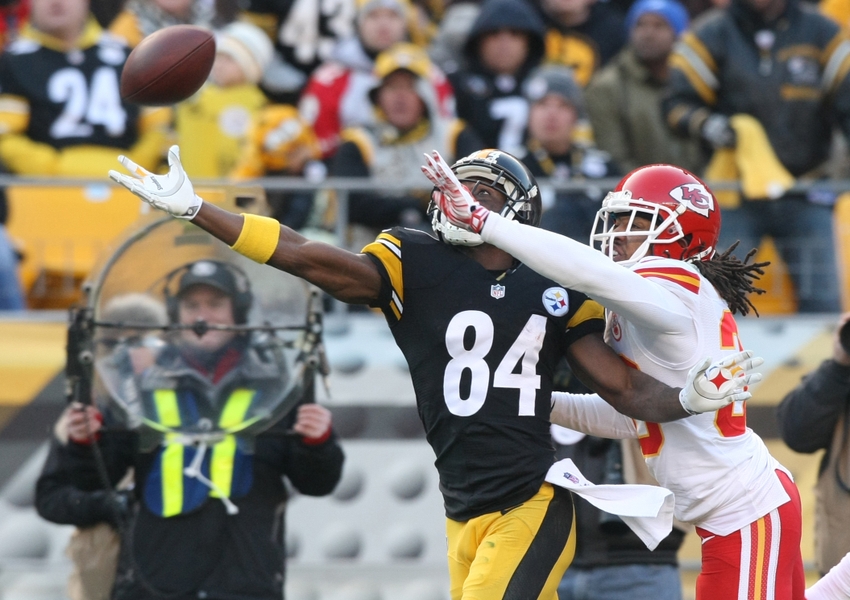 The Pittsburgh Steelers hope to defend their home turf in a crucial AFC showdown with the Kansas City Chiefs. Who gets the win in week four?
Background:
This game will be most interesting. Two AFC teams vying for playoffs positioning but also getting some key players back from injury. The Steelers are hoping a return to Pittsburgh can remove that sour taste of a humiliating loss in Philadelphia out of their mouths. Kansas City hopes they can force Ben Roethlisberger into the same bevy of turnovers they got out of Ryan Fitzpatrick in week three. That is why the Steelers may elect to feed their ground attack now that Le'Veon Bell has returned.
Injury Report:
Jamaal Charles (knee) – Chiefs fans are giddy with excitement because star running back Jamaal Charles looks like he's finally ready to play his first NFL game since last October. His ACL is reportedly healed and he should be in game shape. All that is left is for him to knock off the rust with live action. Heinz Field will be the place where he hopes to start fast.
Ryan Shazier (knee) – It's bad enough the pass rush for the Steelers is so hobbled. Now one of their best run defenders in Shazier is expected to miss the game with a knee injury. Pittsburgh best hope that Charles is indeed limited in terms of his agility. Shazier would be one of those most key to stopping him if he did get going.
Key Matchup:
Travis Kelce vs. Mike Mitchell
Kansas City is known for running the ball and the return of Charles will be a huge help. However a gigantic (literally and figuratively) key to their attack is tight end Travis Kelce. He can gash defenses down the middle as well as almost anybody else in league. With the Steelers pass rush limited and now Shazier out, one has to imagine Alex Smith will be looking his way. Pittsburgh has to hope veteran safety Mike Mitchell is up to the challenge of covering him when Wilson inevitably tests them deep.
Prediction:  Steelers win 24-23
Odds are it won't be the same Steelers team that stunk up Philadelphia last week. This should be a tightly contested game between two good teams. It should also be a fairly quick game and both will seek to run the football with their star-studded ground attacks. In the end Roethlisberger will get them a late field goal to give Pittsburgh a narrow win.
More from NFL Mocks
This article originally appeared on