Kansas City Chiefs: 7 building blocks for 2016
Kansas Citians know their hometown team just squandered its best Super Bowl odds since 1994.
They should also know the Chiefs have the talent to mount another run. They're relatively young, deep at important positions, and, most importantly, know what it takes to win in the playoffs.
A trip to Super Bowl LI isn't out of the question — especially if head coach Andy Reid relies on the following seven stars in 2016.
1. Jamaal Charles
There's simply no reason to believe Charles won't return to his former, dominant self in 2016. The dominant ballcarrier has averaged nearly 1,700 yards from scrimmage since returning from an torn ACL in 2011. He'll face the same, uphill climb on the opposite knee, but should be back to reclaim his starting job — and place among the NFL's elite running backs.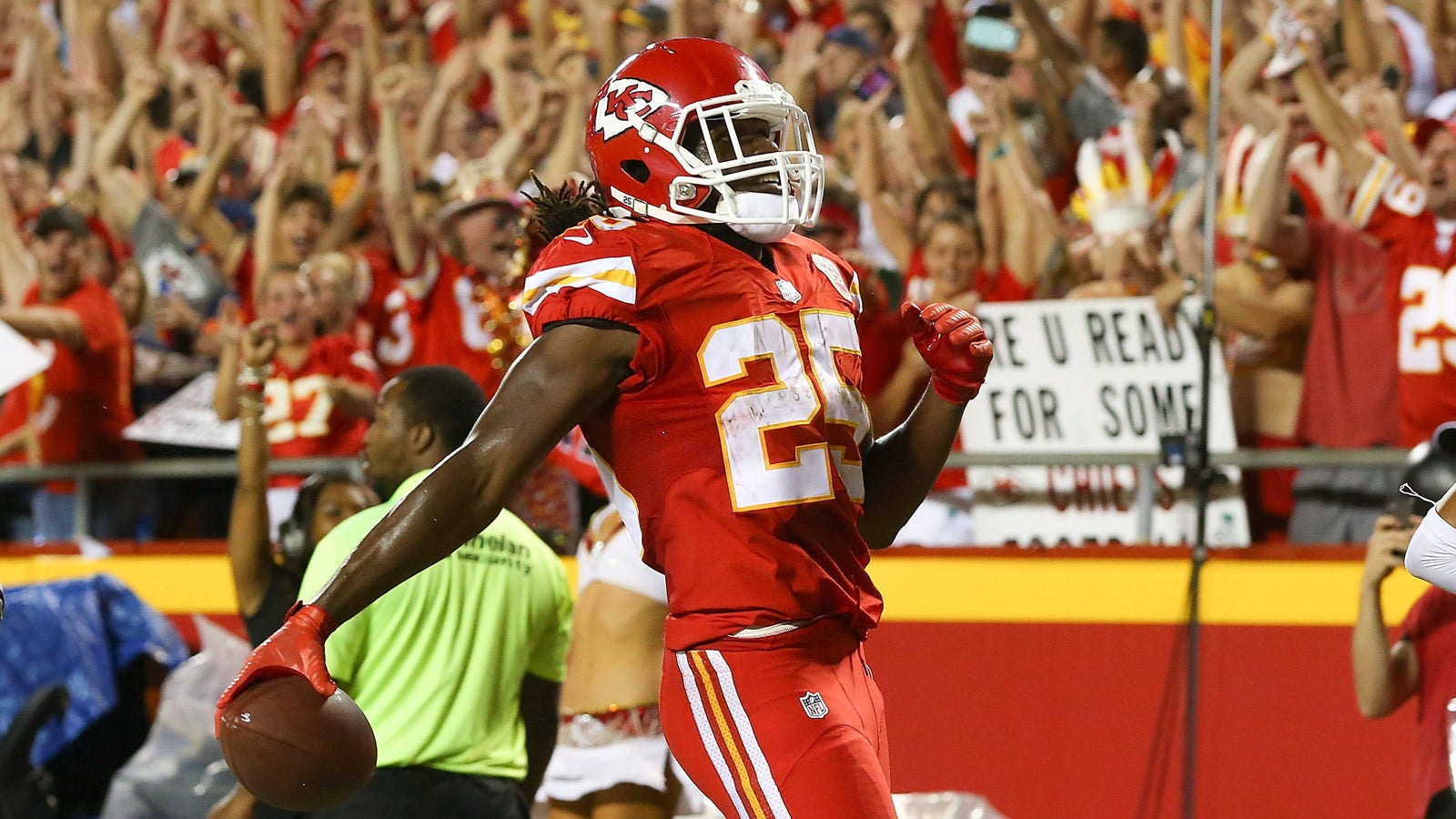 2. Alex Smith
Those two disparaging words no longer characterize the Chiefs' franchise quarterback. He was more game-changer than "game manager" in 2016, despite throwing only 20 touchdowns. His aversion to the game-changing interception (Smith attempted 312 throws without a pick) makes him the ideal fit for a Reid's offense. He'll get along swimmingly with new offensive coordinator Brad Childress.
3. Jeremy Maclin
Reid probably reunited with his former Eagles star at a discount, all things considered. Maclin's $55 million deal looks like a bargain after the Missouri product took a blowtorch to the team's receving records. He became the eighth Chiefs ever to eclipse the 1,000-yard mark (and only the fourth under Reid). And he had more grabs (84) than any Chiefs receiver since Tony Gonzalez (96) in 2008 — and Gonzalez wasn't even a receiver.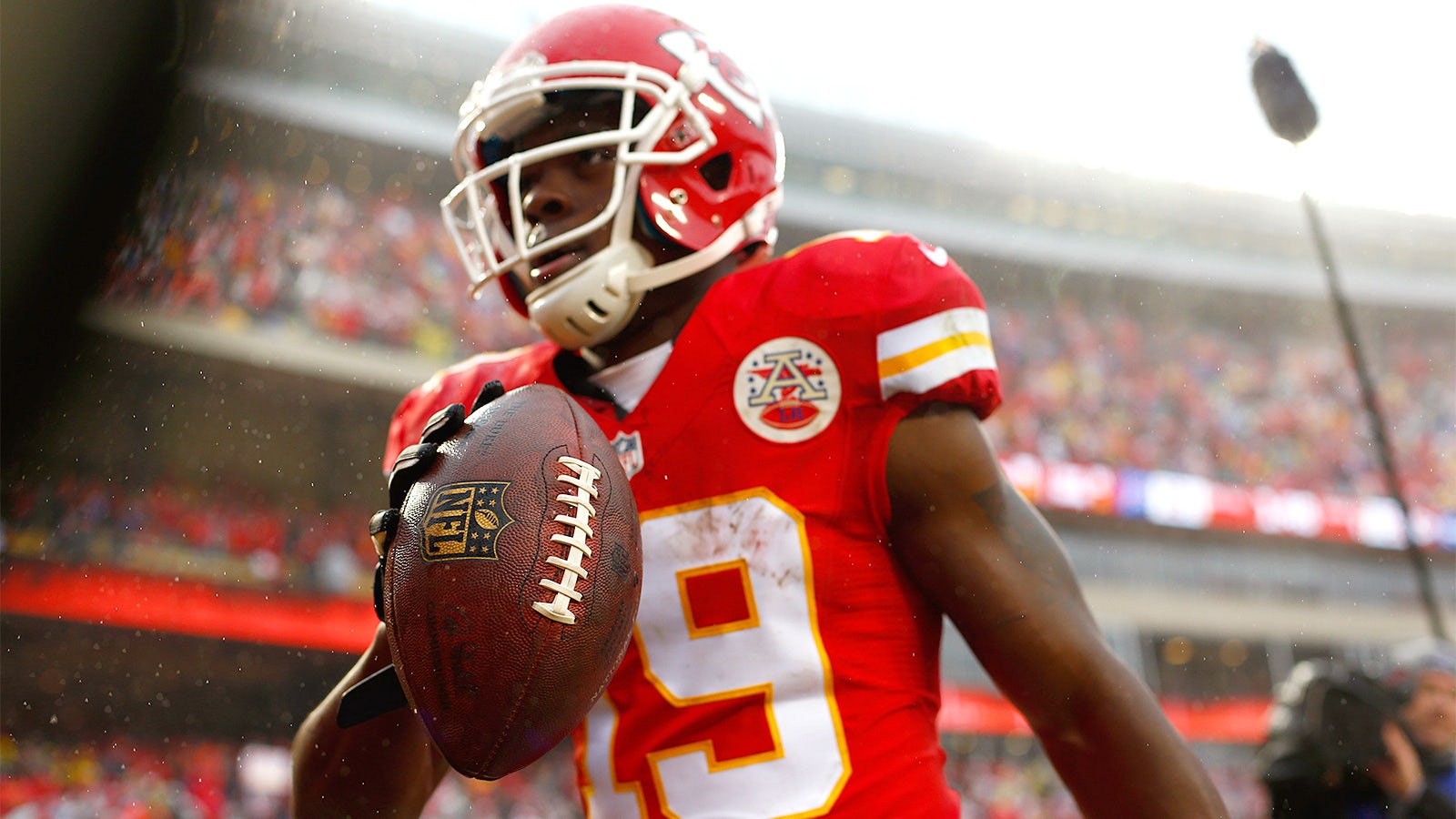 4. Travis Kelce
The Smith-to-Kelce connection reached new heights in 2015. Only seven other tight ends caught more passes this season than No. 87 did; those 72 grabs were good for second on the team. He's got a Gronk-like nose for the end zone (five touchdowns) and could actually improve if the team adds more pass-catching talent.
5. Marcus Peters
He just turned 23. He hauled in eight interceptions. And Marcus Peters is in line for Defensive Rookie of the Year honors. Credit Reid for turning a former character risk player into an uber-focused, super competitive lockdown cornerback. NFL passers should fear this former Huskie for the next decade to come.
6. Justin Houston
Houston missed five games and tallied only 7.5 sacks — low by his impressive standards. But 31 other teams would find a place for No. 50 as their top pass rusher. A healthy Houston should return to his torrid pace (22.0 sacks) and dominant play vs. the run.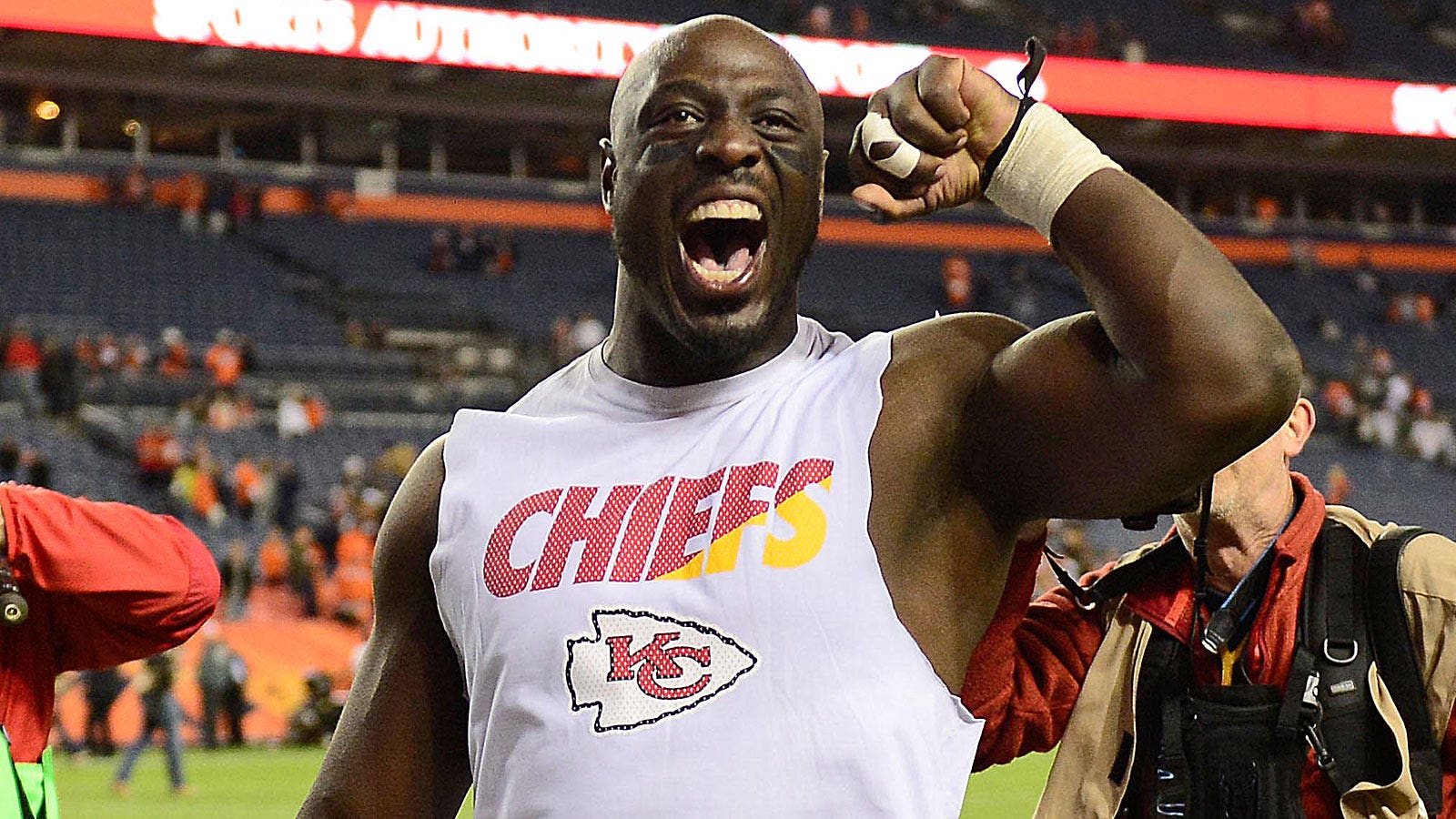 7. Dontari Poe
Pick your poison when guarding Kansas City's 346-pound nose tackle. Poe can either eat multiple blockers up on double-teams, or apply an impressive amount of pressure if he's singled up. He's the modern-day Vince Wilfork; a linemen who frees up 10 other defenders to make plays and makes his fair share too.