Justin Tuck: Raiders rookie Edwards Jr. is 'bright-eyed, bushy-tailed'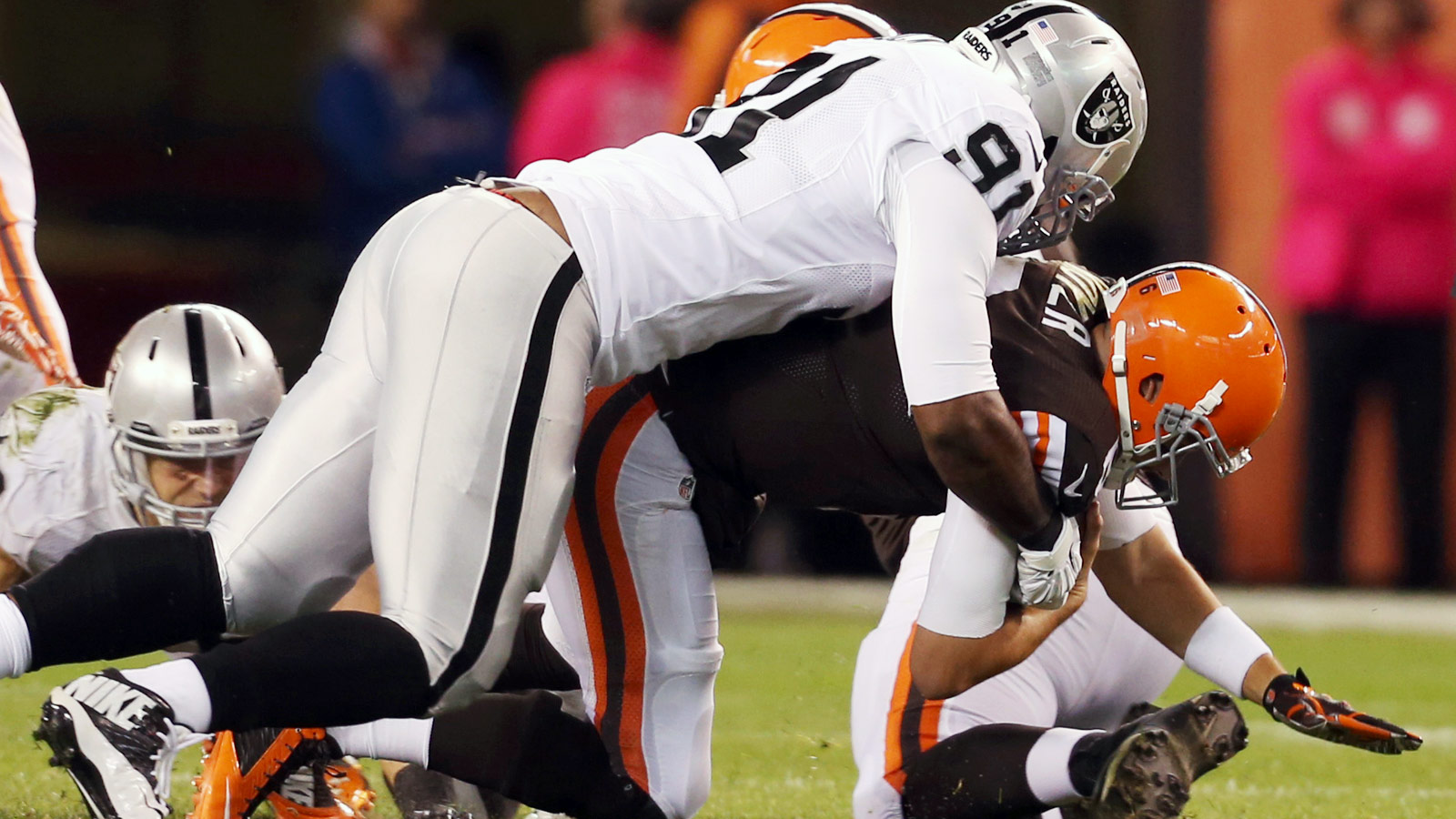 Justin Tuck has heard the knocks on his new line-mate from Florida State.
He just doesn't get why Mario Edwards Jr. takes so much heat.
"I hear the things that people have said about him as a knock on him," Tuck told CSN Bay Area. "That hasn't showcased at all yet. He's kind of bright-eyed and bushy-tailed in meetings."
It's a great sign for Raiders fans that Tuck is taking an interest in their second-round pick. The 11-year veteran was a big park of Khalil Mack's NFL upbringing last season. Mack is one of the best young pass rushers in football now.
Edwards Jr. should pay close attention to what Tuck teaches him. Tuck plays 4-3 defensive end, but he's asked to play inside as a tackle in sub packages — something the Raiders think Edwards Jr. can do in time.
If Tuck's assessment of his new teammate is true, that time could come early on in the season.
"He has a great grasp of the defense so far, as far as what we have in so far. But he asked a few questions," Tuck said. "Most of his questions are the dos and don'ts, I guess, as far as just how to play in this league, how to practice in this league."