Justin Houston returning to Chiefs practice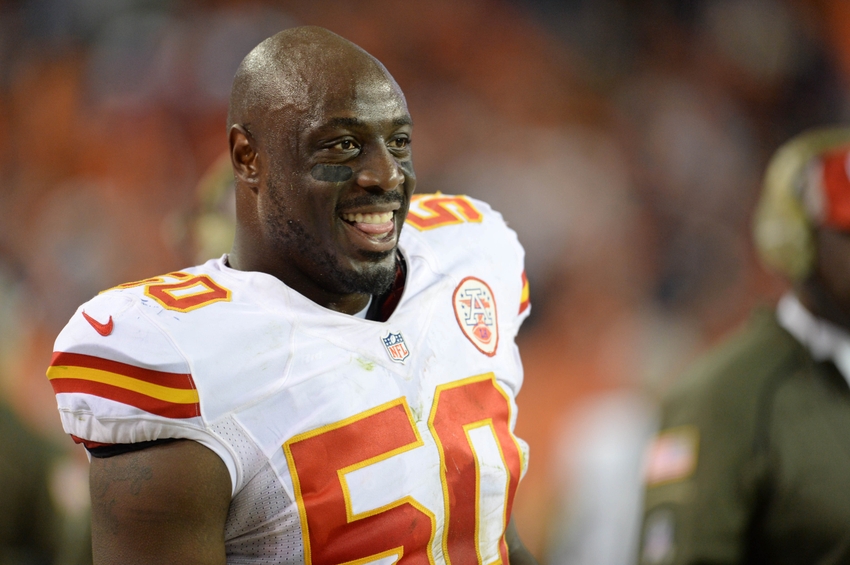 The Kansas City Chiefs are getting a huge boost on Wednesday with the return of Justin Houston to practice
Heading into Week 7 of the NFL season, the Kansas City Chiefs are 3-2 on the year and are looking ahead to another appearance in the AFC Playoffs. On Wednesday, they got some big help with that mission, with the return of one of the best defensive players in the league to the practice field.
After sitting all year on the PUP list, the good news that the Chiefs and their fans received on Wednesday was that defensive end Justin Houston is ready to hit the practice field once again. Head coach Andy Reid announced the good news on Wednesday afternoon.
Houston underwent a procedure for a non-functioning ACL back in January, which of course led to a lot of concern for the young defensive star. But he was able to get the work in with his rehab and will be on the football field once again here heading into Week 7.
However, that doesn't mean that Houston will be getting back on the field this weekend when the Chiefs take on the New Orleans Saints. This is a one-step-at-a-time process, and certainly the Chiefs coaching and medicals staffs will be keeping a close eye on how he looks out there on the practice gridiron before determining that he can return to wreak havoc on opposing offenses once again.
Still, this is amazing news for a team that once again could be a contender in the AFC. It really goes without saying that when you add one of the best defensive players in the NFL back into the fold, then you're in pretty good shape.
Houston is entering his sixth year in the league, and during that time, he's tallied 223 tackles with 56 sacks. Back in 2014 Houston announced himself to the world with a season performance that included an astonishing 22 sacks.
This article originally appeared on