Justin Houston: I expect to 'dominate'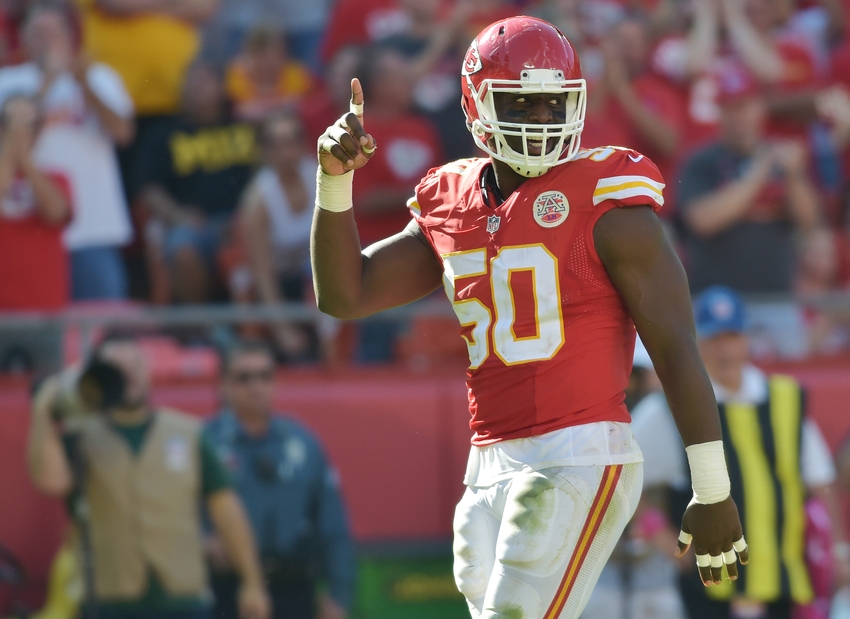 The Kansas City Chiefs seem to be ready for outside linebacker Justin Houston's return this week, barring any kind of unforeseen setback.
For weeks, we have all been waiting to hear when Justin Houston would be activated to the active roster. It came on Wednesday at the deadline, making most of us believe he would not be playing on Sunday against the Carolina Panthers.
Suddenly, that does not seem like the case. Talking to the media for the first time since last season. Houston stated that he feels ready to play. Not only play, but play an entire game and… well, let's allow him to take it from there.
Justin Houston says he feels like he can play the whole game. "I expect to do what I normally do – dominate," he said.

— Terez A. Paylor (@TerezPaylor) November 10, 2016
Now, the Chiefs could decide to hold him out and wait until next week, as Houston was limited in practice on Wednesday. However, this is a very strong statement that he's not only ready, but willing, to play throughout the afternoon.
Kansas City is playing a good team in Carolina, despite the Panthers' 3-5 mark. The Chiefs would be wise to put him on the field, especially if he feels 100 percent. There's never any point in rushing someone back from injury, but at this juncture, not playing him seems unnecessary.
Jaye Howard and Jeremy Maclin won't practice today.

— Terez A. Paylor (@TerezPaylor) November 10, 2016
In other news, Jeremy Maclin (strained groin) and Jaye Howard (hip flexor) won't be practicing on Thursday. Neither practiced on Wednesday either, leaving only Friday to potentially get some work in. It would not be shocking if both have to sit out the game on Sunday, especially Maclin, who couldn't play but one play last week.
More from Arrowhead Addict
This article originally appeared on