Josh Norman is 'going to miss' battling Julio Jones twice a year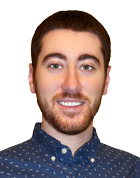 After spending the first four seasons of his career in the NFC South, Josh Norman has headed north to the NFC East. The Washington Redskins cornerback will now be tasked with covering the likes of Dez Bryant and Odell Beckham Jr. twice a year each.
Norman isn't unfamiliar with lining up across from the best receivers in the game on a regular basis. He and Julio Jones went at it twice last season with the matchup slightly favoring the All-Pro receiver in the end.
Yet, for as difficult of an assignment as Jones is, Norman isn't happy that he'll no longer face him on a yearly basis.
"That's the biggest thing, when we were going back and forth with each other with our great epic battles, me getting up in front of him and him getting me sometimes, it just goes hand and hand," Norman said via ESPN. "It's just that respect. And now that I'm not in the division anymore … I'm sad. He was giving me that work."
According to Pro Football Focus, Jones caught nine of 12 targets against Norman for a total of 113 yards in two games. Norman had just one pass breakup. In all, it wasn't complete domination by Jones, but he torched the Panthers for 16 catches and 266 yards in those two games. Clearly, Norman was the only one who could contain him.
Norman believes Jones' immense talent had an impact on his own game, making him a better corner.
"The biggest thing I get from competition like that is it takes your game to another level," he said. "Every time playing him, my game has always been at another level. And I'm going to miss that. Not playing him is going to suck, but he's going to dominate whatever he does. I can't wait to watch him and be a fan of him until we play him again."
Unfortunately, a rematch won't come in 2016 as the Redskins don't face the Falcons in the regular season. He will, however, face his old team, the Panthers, in Week 15.