Josh Norman, Dez Bryant Get Into Postgame Scuffle (Video)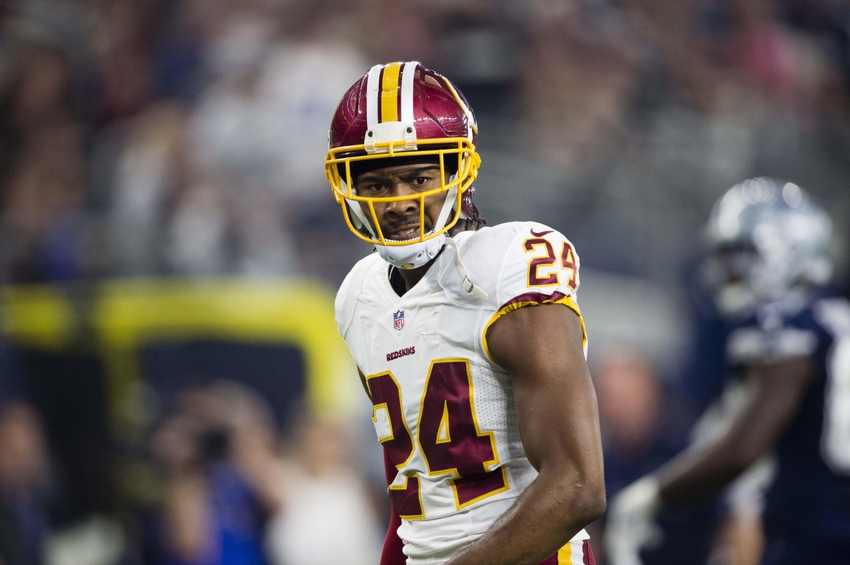 Washington Redskins cornerback Josh Norman and Dallas Cowboys wide receiver Dez Bryant weren't thankful for each other's presence on the field.
When Josh Norman inked a huge contract with the Washington Redskins, everyone knew that he was anxious to go head-to-head with the best wide receivers the NFC East has to offer. We already saw him battle it out with New York Giants icon Odell Beckham Jr. in the 2015 season and we couldn't wait to see him covering Dallas Cowboys elite receiver Dez Bryant, too.
Norman and Beckham Jr. had their rematch earlier this season. Moreover, Norman and Bryant's teams played one another, but Norman didn't shadow the Cowboys receiver much. That became the subject of scrutiny.
On Thanksgiving Day, though, the two were matched up most of the afternoon. While Norman was busy talking trash to Dez throughout the game, Bryant let his play do the talking. He got the better of Norman with five receptions for 72 yards and seven targets. Bryant led the Cowboys in the major receiving categories, and, most importantly, his team picked up a 31-26 win.
However, the talking and feud didn't stop once the clock struck triple-zeroes.
After the game, Bryant and Norman made it clear that they don't like each other, as they got into a bit of a shoving match following the Cowboys tenth straight victory.
Norman looked far more aggressive here, and the Cowboys organization did well to get Bryant out of that situation. Shoutout to under-appreciated pass rushing presence Ryan Davis, formerly of the Jacksonville Jaguars, for actively trying to separate the wide receiver from the cornerback. These postgame squabbles don't make anyone look good, especially on Thanksgiving Day.
Big props to both Norman and Bryant for competing hard all game. These are two of the best in the business and they have been at the top of their games this season. It's always great to watch elite talents putting it all on the line in an important game, and their emotions are reflective of how seriously they take their craft.
This article originally appeared on