Josh Norman, Dez Bryant Clash On And Off The Field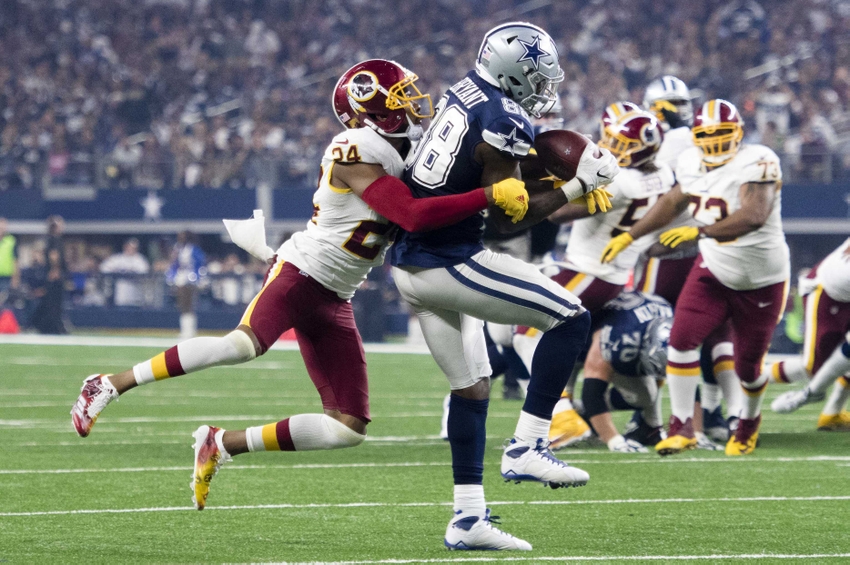 Josh Norman and Dez Bryant were going at it on Thursday afternoon. What happened at the end of the game that started their scuffle?
The Washington Redskins and the Dallas Cowboys has always been a bitter rivalry. Thursday's Thanksgiving game was no different, but this time two players were doing the talking. Redskins cornerback Josh Norman and Cowboys wide receiver Dez Bryant were going at in on and off the field, and it escalated after the game.
During the postgame handshakes, Bryant and Norman got into a scuffle and had to be separated by teammates. The two were jawing at each other, and each has a different version of what was said. Per Master Tesfatsion of the Washington Post, Norman claimed that Bryant said the following to him.
Josh Norman said Dez Bryant approached him and told him, "Where I'm from, we unload the clip" to start the postgame scuffle #Redskins pic.twitter.com/E9RRBvRkoV

— Master Tesfatsion (@MasterTes) November 25, 2016
Of course, there is no knowing whether or not the account was true. What is known is that Bryant has had some character concerns off the field. That is not to say that he meant anything by these words, but he definitely could have said them. He may have just tried to use them as an intimidation factor, much like Norman did to Odell Beckham Jr. before a game last season. Intimidation is nothing new in the NFL. Bryant was trying to get a reaction, and he did.
Like I said though, there is no knowing whether or not that actually happened. In fact, Bryant responded to that video of Norman claiming that Norman was a liar.
Honestly I can't believe he's on tv lien.. I have kids bra it's not that serious https://t.co/rGuinINfXT

— Dez Bryant (@DezBryant) November 25, 2016
He also claimed that he was being disrespectful to Norman because Norman takes it too far.
I'm not disrespectful to players in league ..I love this game but Norman takes it past football.. if you going spit fire be able to take it

— Dez Bryant (@DezBryant) November 25, 2016
Bryant does not offer any credible evidence for what he said on the field, and I would not expect him to. What he said was likely trash talk. Even if it was not as bad as what Norman is claiming he said, it should not leave the field. The only time trash talk leaves the field is if it goes too far. That is why Norman and Bryant's accounts are differing.
One thing is certain about this encounter. It will do a lot to further the rivalry between the two teams. The Redskins and the Cowboys now have two players that can be considered arch enemies, and the next time they meet the matchup will be heavily scrutinized. All of their antics will be taken into account, and it will make for an interesting battle on the football field. Hopefully, the next meeting will come in the playoffs.
This article originally appeared on