Josh Norman Can't Stop Talking Trash To Dez Bryant (Video)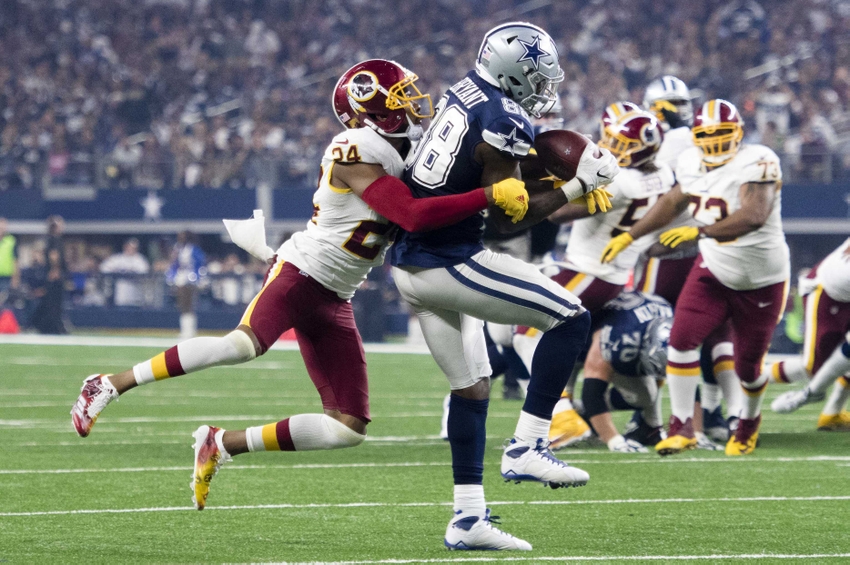 Washington Redskins cornerback Josh Norman loves talking trash and he was busy trying to get in the head of Dallas Cowboys wideout Dez Bryant.
Although the Washington Redskins spent a fortune to lock up Josh Norman as their No. 1 cornerback, I doubt they could be any happier with the results. Not only has Norman been the team's best defensive player this year, but he's been a godsend with 2015 breakout star Bashaud Breeland shockingly struggling.
Norman, however, may have met his match in Dallas Cowboys wide receiver Dez Bryant, who was undeterred by the former Carolina Panthers star's chit-chat.
That's impressive considering how much chit-chat was going down.
Even with the referee there, Norman had no problems yakking on about Bryant. Most good cornerbacks or wide receivers, such as Steve Smith Sr., will try to get in the head of the opponent. The wide receiver and defensive back battles we love to talk about are as much about the mental side of the game as the physical and, as an astute veteran player, Norman understands this.
Bryant, however, is just as smart and he didn't engage. With a team-high five receptions for 72 yards on seven targets late in the fourth quarter, Bryant rose to the occasion against a tough matchup, coming up with several key catches to help rookie quarterback—and legitimate MVP hopeful—Dak Prescott out.
Meanwhile, Norman made his presence felt on the stat sheet with four tackles, though he didn't get his hands on one of Prescott's passes to Bryant. This matchup was hyped up heading into this huge Thanksgiving Day tilt, but Bryant was getting the better of the NFC East newcomer.
This article originally appeared on