Josh Norman Calls Rivals "Trolls And Clowns" Ahead Of Week 13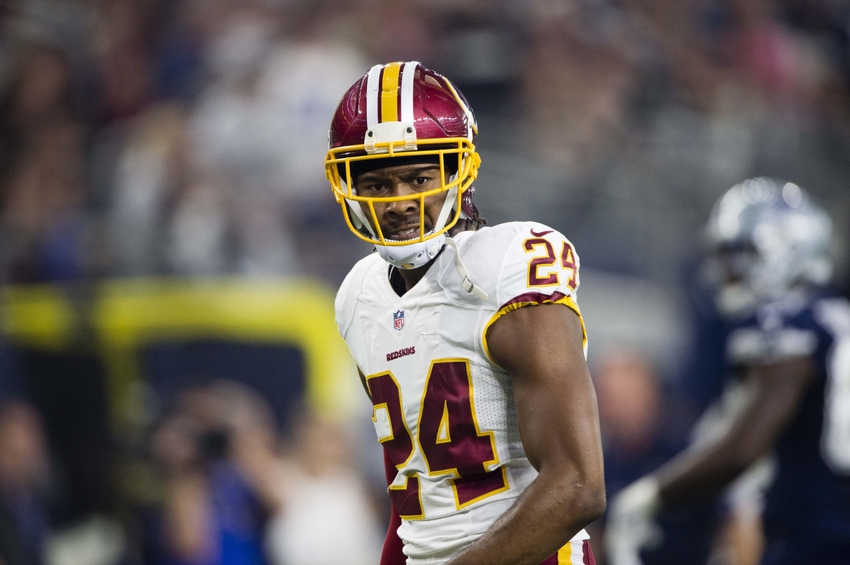 Josh Norman has always had a fiery personality, but he seems to be at odds with a lot of players this season.
Once again, Josh Norman is in the headlines for some off the field talk. This has been nothing new of Norman, who was well known for his on the field spat with Odell Beckham Jr. last season, but he has now made news with trash talk in consecutive weeks. After a Thanksgiving day confrontation with Dez Bryant, Norman addressed all of the people he has had issues with by saying the following, per ESPN's John Keim.
Trolls and clowns. Trolls and clowns. When you're at the top, everyone's gunning for you. That's what happens.
Norman very well could have a point, but it will be interesting to see if he can back that up with Patrick Peterson coming to town.
In the offseason, Peterson called out Norman after a video of him getting burned by Pierre Garcon in practice surfaced. Peterson came at Norman on Twitter, and said the following:
But he's the highest rating lol madden is a joke
Norman took exception to the comments, and responded with this a couple days later (per ESPN's Keim).
That guy? Come on, man. Be No. 4 and be happy. Come on, don't talk about me, I'm not talking about you.
Norman seems to shake off criticism of other players quite a bit. Frankly, a good amount of his off-the-field trash talk has been in self-defense, which is surprising given his track record of starting things on the field. He is remarkably poised in off-the-field battles, which makes him less of a liability for the team in regards to media coverage.
This week, we should get a good look at where Norman ranks in terms of league cornerbacks. He certainly has been playing like a top guy, but Peterson is one of the best in the league as well. Thanks to their verbal dual, each player will want to be at his best come Sunday afternoon. They will look to outperform each other and it should be fun to watch.
At the end of the day, Norman will likely outperform Peterson. Peterson is dealing with some knee soreness, so he may not be as quick as we are used to seeing. Regardless of what happens, Sunday's game is a big one for the Redskins. Having a motivated Norman should help them to succeed.
This article originally appeared on