Josh Gordon To Buccaneers Isn't As Crazy As You'd Think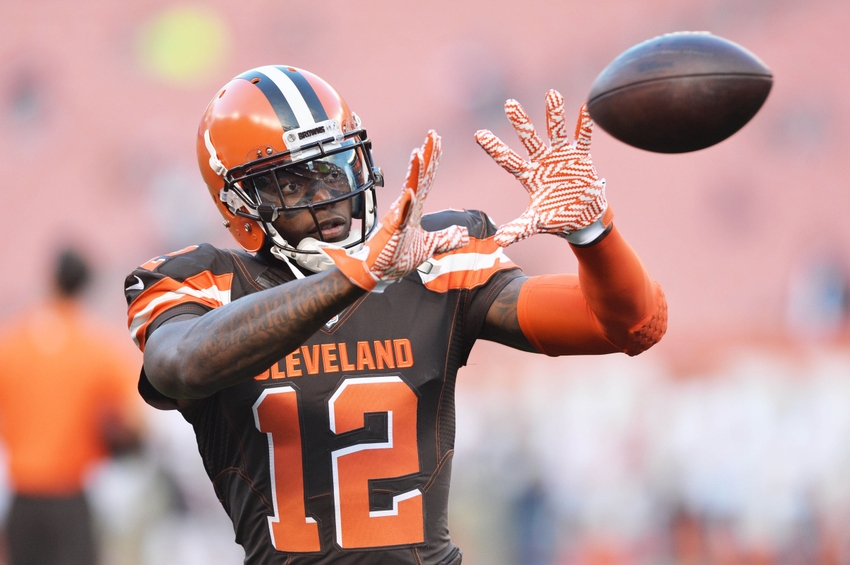 For a team focused on changing their culture, the Buccaneers even considering signing Josh Gordon sounds insane, but it may not be as crazy as you'd think.
The Tampa Bay Buccaneers just rid themselves of a player who couldn't get out of his own way in Austin Seferian-Jenkins. Why in their right mind should they even entertain the thought of bringing in Josh Gordon, a guy who served a four game suspension this season, the entire 2015 season, ten games in 2014, and two games in 2013 all for substance abuse policy violations?
Because Josh Gordon is changing his culture.
Josh Gordon was one of the best receivers in the NFL before the suspensions began to pile up, amassing a league leading 1,646 yards in 2013, despite playing in only 14 games. With his skills and speed, he would add an element to the Buccaneers' offense they've been sorely missing – a legitimate weapon opposite Mike Evans.
Through three games this season, the Bucs' number two receiver Vincent Jackson has a pedestrian nine receptions for 99 yards and no touchdowns. He is no longer a threat to opposing defenses and Mike Evans is making up for it in a big way. He's taken the next step in his development into one of the league's best receivers, but his high level of play won't be sustained if the Bucs can't get him some kind of help on the other side.
Gordon's ability to take the top off the defense with elite speed is a facet of the offense the Bucs haven't had since the days of Joey Galloway. They've not had that burner that causes safeties to drop back and open up the middle of the field. At the same time, they don't have that player with breakaway speed that can get through a secondary without fear of being caught from behind.
One of Jameis Winston's struggles is hitting the deep ball. One thing is for sure – he won't be overthrowing Josh Gordon anytime soon. Gordon is one of those rare players that can catch up to an overthrown deep ball and make it look unbelievably easy.
Sometimes when a person struggles with some sort of addiction, a change of scenery is a great start. Removing themselves from the places and people they've become accustomed to is part of the cleansing process. We don't know if we will see Josh Gordon on an NFL field this season, but it can't hurt to give him a chance here in Tampa Bay.
There is a group of leaders in that locker room that can help him move on. No, they couldn't help ASJ, but ASJ didn't appear to want help. It's clear now that Gordon does. This isn't a Johnny Manziel situation where he entered rehab because he was forced. Gordon was one week away from getting back on the field and decided he couldn't do it because he needed to fix himself, first;
"After careful thought and deep consideration I've decided that I need to step away from pursuing my return to the Browns and my football career to enter an in-patient rehabilitation facility. This is the right decision for me and one that I hope will enable me to gain full control of my life and continue on a path to reach my full potential as a person. I appreciate the support of the NFL, NFLPA, the Browns, my teammates, my agent and the community through this extremely challenging process."
Call me naive, but this sounds like a guy trying to finally get right, who somewhere along the lines matured and wants to rid himself of a demon. And I'd much rather see the Bucs take the chance on him and be right than avoid him and be wrong.
More from The Pewter Plank
This article originally appeared on