Jordan Reed Could Be Hard Pressed To See The Field In Week 13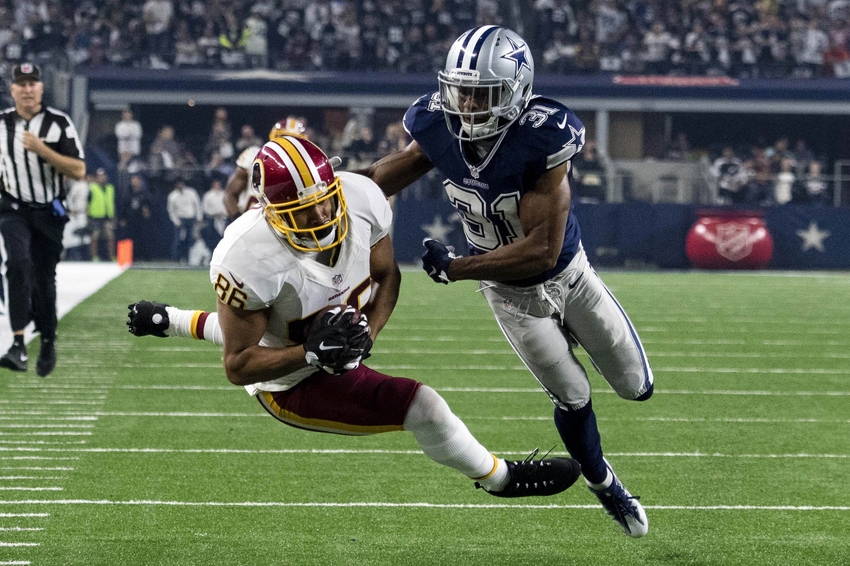 Jordan Reed suffered a pretty major injury in Week 12. The Washington Redskins could have trouble getting him on the field as a result.
The Washington Redskins could be without one of their best offensive playmakers in their Week 13 matchup against the Arizona Cardinals. Jordan Reed has been dealing with a Grade 3 shoulder separation, and that can often be a difficult injury to play through. Separated shoulder are known to cause immense pain, and it seems unlike that Reed will be able to stay on the field with such a malady.
Want your voice heard? Join the Riggo's Rag team!
Against the Cowboys in Week 12, Reed landed hard on his shoulder after attempting to make a catch in the end zone. He would leave the game for a brief time but returned in the second half to put up monster numbers. At the end of the game, he had caught 10 passes for 95 yards and two touchdowns.
Still, it seems likely that Reed was just playing on adrenaline and fumes during that game. Since being diagnosed with the injury, mor has come out about Reed's health. According to CSN Mid-Atlantic's JP Finlay, Reed had this to say about his shoulder.
It's probably about 30 percent range of motion right now. I don't throw the ball, so I don't need surgery.
Though he is not going to be throwing any time soon, it still seems like a long shot for him to play with his shoulder at 30 percent. He will not be able to reach up high to get jump balls and he may not even be able to lift his arm above his head. It would be great for the team if he can recover without surgery, but he absolutely should not see the field if he is in danger of causing further damage.
Reed has missed some time during this season, and Vernon Davis has been able to fill in admirably. If Reed cannot go on Sunday, Davis will get a chance to beat up on the Cardinals defense. He is not the athlete that Reed is, but he has speed and has proven to be a solid receiver. Kirk Cousins will make use of him if Reed cannot play.
In all, I would not expect to see Reed on the field until Week 14 at the earliest. If the Redskins can continue to win without him, they can offer him more time off to get healthy. That has to be the ultimate goal for the team.
This article originally appeared on