Jon Gruden is still one of Derek Carr's biggest fans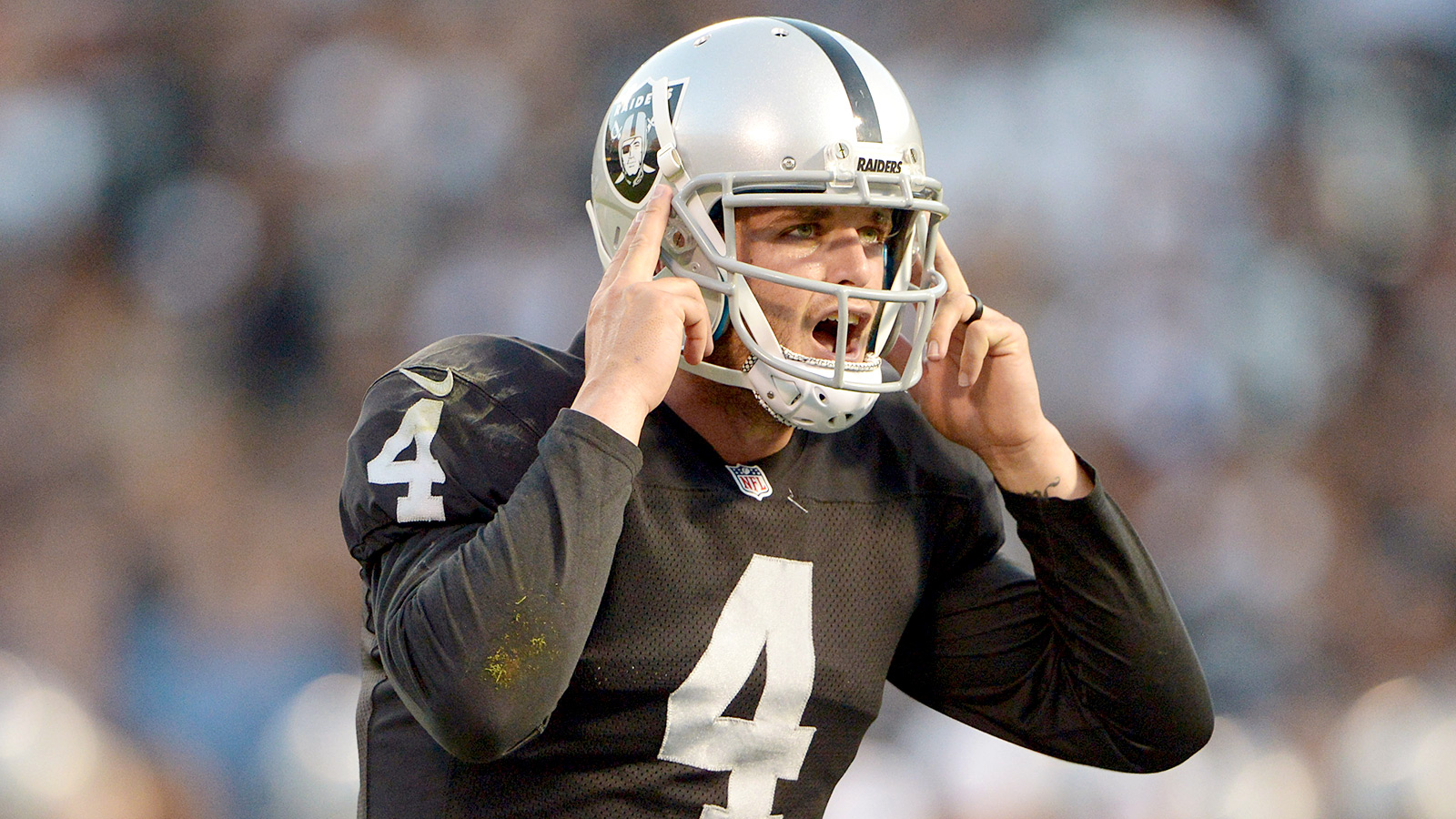 Jon Gruden met with Derek Carr this time last year for his annual QB camp.
He came away impressed with the Fresno State product then. And nothing Carr has done since has changed Gruden's mind about what kind of quarterback he'll eventually become.
"I just love the way he took control of the football team (last season)," the former Raiders coach said on a conference call. "He looked like he was in complete control as a leader."
The Raiders struggled to win games last season, but Carr finished his rookie campaign in impressive fashion. He played in all 16 games and tossed 21 touchdowns for the Silver and Black.
"If you look at the last three or four games, they speak for themselves," Gruden said. ""I like the way he finished."
Now, general Reggie McKenzie is tasked with building around the talented Carr. Gruden said his former team can be relevant once again if their quarterback has a few more weapons at his disposal.
"If they can just continue on the path that they're on, adding good players and maybe a couple more guys to that skill set of receivers, the Raiders, once again, they can make their way back."