Johnny Manziel suspended four games by NFL for substance abuse violation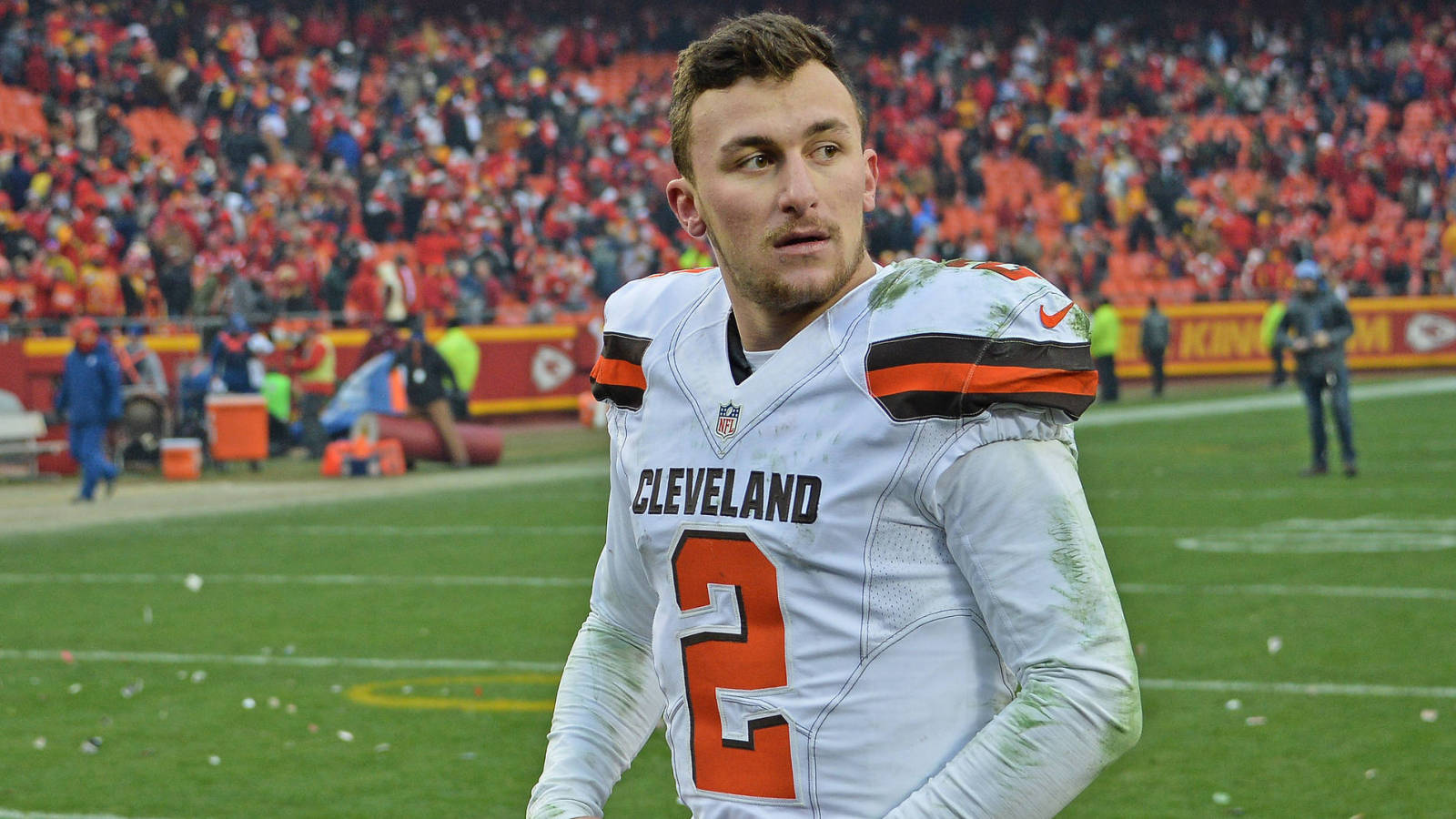 Johnny Manziel's comeback hopes just took another hit.
The troubled former Cleveland Browns quarterback has been suspended by the NFL for the first four games of any return he makes to the league, according to TMZ. FOX Sports Insider Mike Garafolo confirmed the report.
The gossip website says the suspension is for a "substance abuse violation."
Manziel was most recently spotted in Cabo San Lucas, where he sent his dad a taunting message a couple of days after his father referred to him as a "druggie" and suggested he should be in jail.
Manziel is currently a free agent after being by cut by the Browns in March. He's also been dropped by two agents in the past few months.
TMZ report on Johnny Manziel facing 4-gm suspension is accurate. Been in hopper a while but Manziel's been unresponsive to appeals process.

— Mike Garafolo (@MikeGarafolo) June 30, 2016
Needless to say, 4-game suspension the least of Manziel's issues. Personal conduct process looming and he's radioactive for teams right now.

— Mike Garafolo (@MikeGarafolo) June 30, 2016
Sorta. Union handles appeals for the players. He hasn't cooperated. Case is in limbo. Hammer will drop eventually. https://t.co/9vJFzOqAIa

— Mike Garafolo (@MikeGarafolo) June 30, 2016