Johnny Manziel will take selfies with fans for $50 during Super Bowl week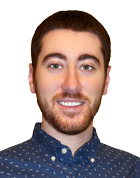 Johnny Manziel hasn't played a snap in the NFL since 2015, but he'll be at the Super Bowl in Houston this year.
Well, sort of.
According to Stadium Signatures's Facebook page, Manziel will be at their suburban Houston store Thursday, Feb. 2 to sign autographs and take selfies with fans. They won't be free, of course.
A selfie will run you $50, while an autograph will be $99. If you want that autograph personalized, you'll have to pay another $29.
It remains unclear whether Manziel will ever try to make a return to the NFL, but considering he's been spotted at more tailgates than workout facilities, that's not likely to happen. It's doubtful a team will take a chance on a player with so many off-field issues, especially one with the baggage of Manziel.
He certainly does bring excitement and publicity wherever he goes, though.