Why no NFL team should give Johnny Manziel another shot
Johnny Manziel will never take another snap for the Cleveland Browns.
While the Browns haven't cut him yet, they will soon. It's only a matter of time.
The former Heisman Trophy winner squandered multiple opportunities to be Cleveland's starting quarterback with his off-field antics and average-at-best on-field performances. For new Browns coach Hue Jackson, cutting Manziel is a no-brainer.
Yes, dropping a first-round quarterback after only two seasons and 14 games played is an easy, unquestioned decision for the Cleveland Browns, the NFL's saddest, most quarterback-starved franchise.
And with that being the case, why would any other NFL team sign him?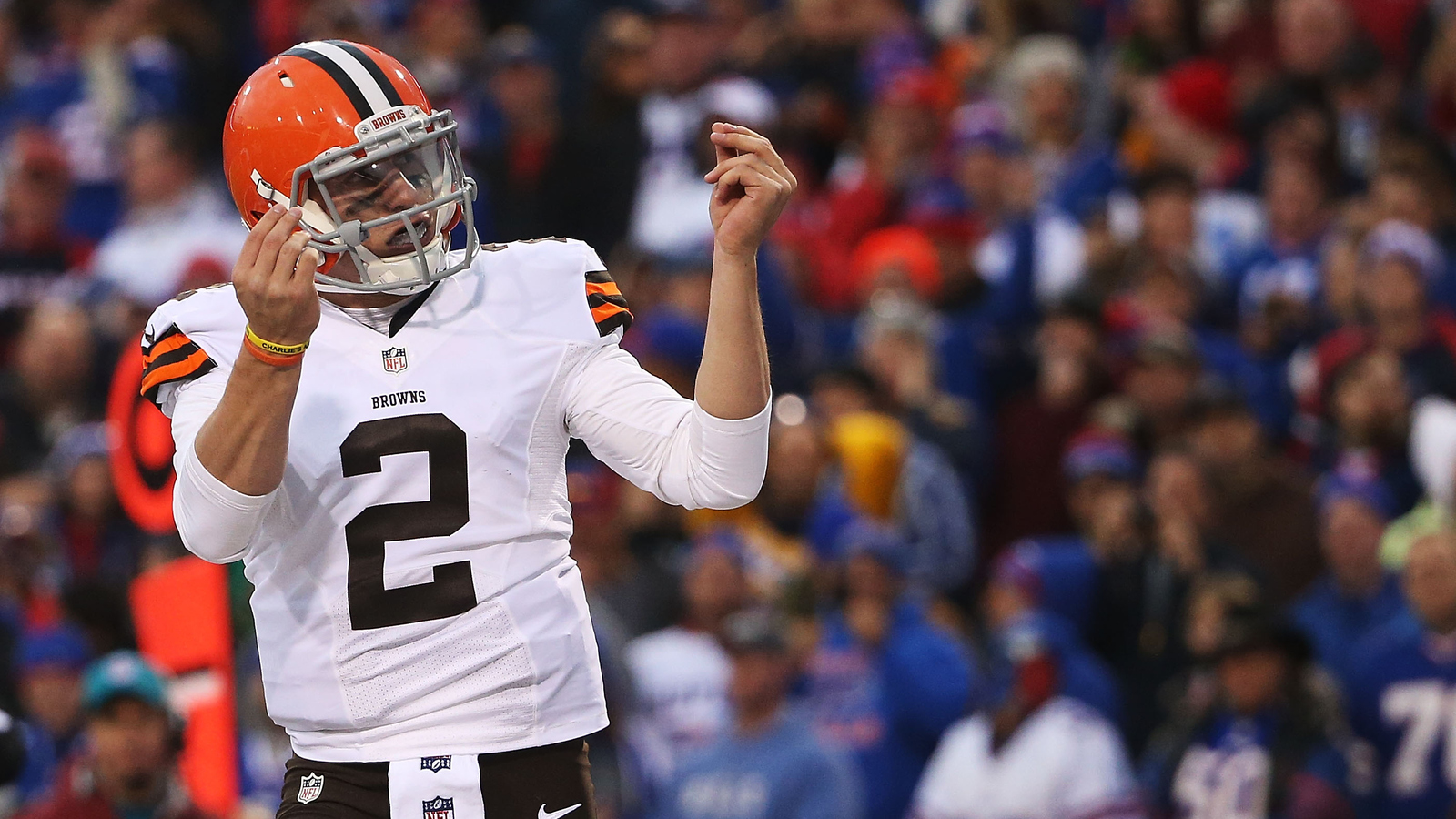 They shouldn't, because no matter which way you look at it, Manziel isn't worth the trouble.
He was and still is a novelty — a spectacular college player who tickled the imagination of fans and scouts with his backyard style of play. Everyone wanted to have someone as infectious as Johnny Football as their quarterback, but there were plenty who thought Johnny Football wouldn't cut it at the NFL level.
It's hard to argue that it has. In those 14 career games, Manziel has completed 67 percent of his passes (not bad) for an unremarkable 1,675 yards while amassing seven passing touchdowns, seven interceptions and seven fumbles. He feet, those presumed game-changers, haven't been much help, either — he has 259 rushing yards and one rushing touchdown in his career.
There's a reason the Browns are widely considered the NFL's worst franchise, and, in retrospect, trading up in the first round to draft Manziel in 2014 is an obvious manifestation of the organization's shortcomings. The Browns drafted Manziel because he would put butts in seats and garner some national attention for a franchise that had been left for dead years earlier. Maybe, just maybe, he'd develop into a viable NFL quarterback, but if he didn't, they'd make some scratch in the meantime.
Manziel entered the league as one of the most polarizing quarterback prospects in recent NFL history. His main comparable as a divisive entity was Tim Tebow. You might have heard of him.
Regardless of what many still inexplicably believe, Tebow was not and will never be a viable NFL quarterback. Sure, there were a few glimpses of success, but the flaws were too overwhelming, and as time went on, those cracks became wider and deeper.
Manziel's career has followed a similar arc on the field — a few flashes of brilliance followed by infuriating error-filled play, culminating in something resembling mediocrity.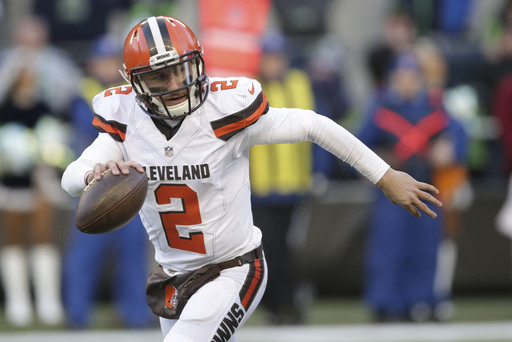 But while Tebow and Manziel have come up well short of recreating their college success on an NFL field, no one can claim Tebow wasn't a high-character, hard-working person off of it.
The same cannot be said for Manziel. Alcoholism is a serious disease, and I don't wish to make light of it, but whether Manziel's character or addiction is to blame, the quarterback's shortcomings off the field don't paint a picture of a guy deserving of a second chance to make an NFL team. Manziel has too many demons, and with 53 roster spots, there's just no room for someone with those demons on an NFL team. The league is a cold-hearted, sometimes even cruel, business when it comes to giving second chances.
Tebow's shortcomings were that he couldn't throw a 20-yard out and that the media attention around him created an unnecessary distraction for his teammates.
Manziel is a new-media pageview go-to who has borderline deplorable decision-making skills at a position where decision making is paramount. There will be dozens of intriguing quarterbacks on the marketplace this spring, both through the NFL Draft and free agency. Manziel hasn't produced anything on the field that can even come close to overshadowing his self-created scandals off it. His intrigue is gone, we know what he's about. Why would any team think he's worth the trouble?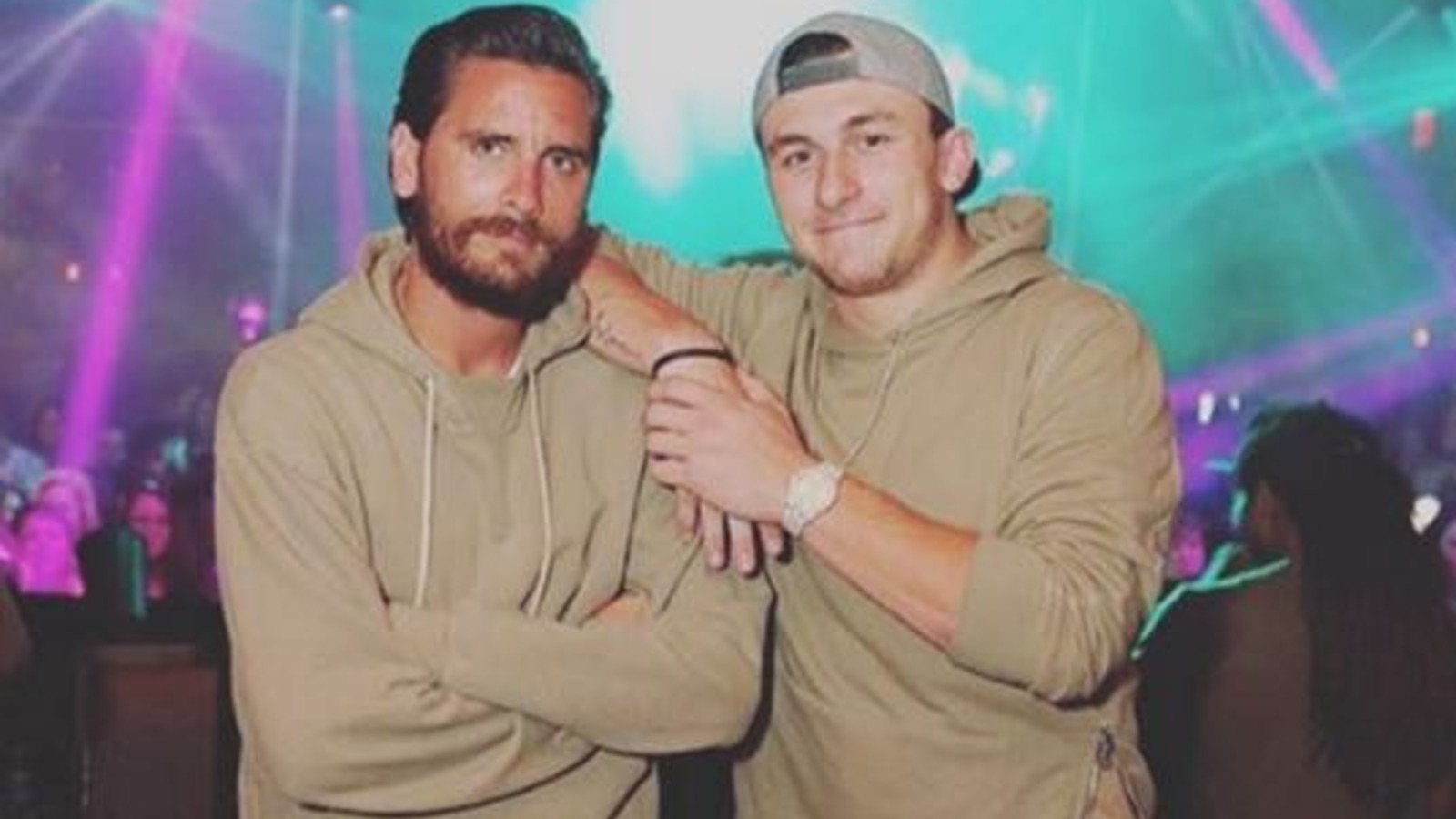 Do you need an exciting backup quarterback on the cheap? Then draft one this April, or go sign former Marshall star Rakeem Cato out of the Canadian Football League. There's no shortage of options not named Manziel.
But someone is probably going to sign Johnny Pageviews anyway, and when they do, they'll be doing us a service because we'll then be able to quickly pick out the NFL's worst-run team.
You can digitally yell at Dieter Kurtenbach by tweeting him @dkurtenbach