John Tortorella would bench anyone who sits during national anthem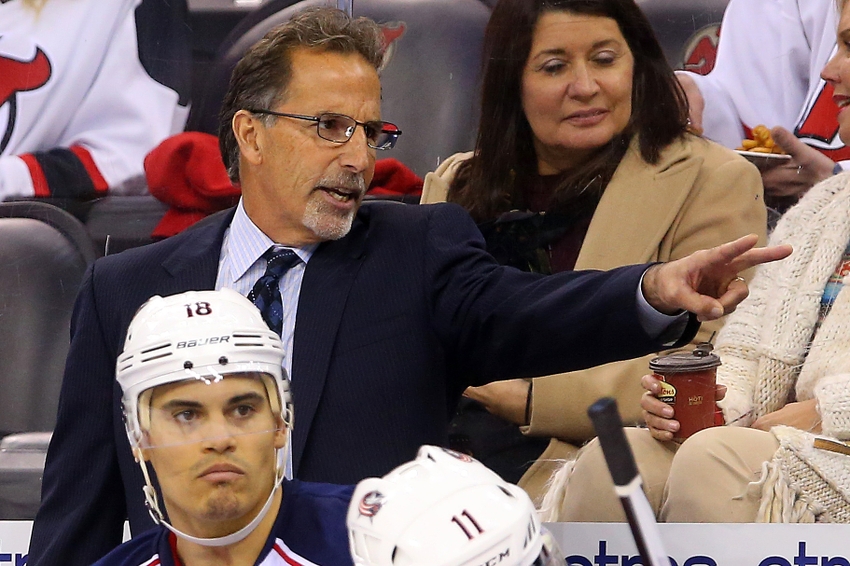 John Tortorella would refuse to play any player who sits during the national anthem.
There's a good reason why John Tortorella has bounced around from team to team as a coach. He's very opinionated and wants things done his way or it's the highway. If you win, that's justifiable. That's not the case with Tortorella who has only been to the playoffs six times in 11 seasons after winning the Stanley Cup in 2003-04. When an ESPN reporter asked him about the Colin Kaepernick situation, Tortorella gave a very strong answer.
Tortorella on Kaepernick's protest: 'If any of my players sit on the bench for the national anthem, they will sit there rest of the game'

— NHL EXPERT PICKS (@NHLexpertpicks) September 6, 2016
To be fair, Tortorella's son is in the military, which likely causes Tortorella to harbor a bit of bias. However, this epitomizes why Tortorella has the reputation that he has. Despite having one of the best goaltenders ever in Henrik Lundqvist, Tortorella only took the Rangers to the Conference Finals once in five years. He has his way and has proven that his way is non-negotiable — and it has barely evolved.
Tortorella must realize that Kaepernick's protest has nothing to do with the military. Kaepernick is hardly disrespecting veterans by utilizing a right that they fought for. That's the beautiful thing about America. Citizens have the freedom of speech and can't face punishment from the government or its agencies for speaking their mind. Kaepernick has every right to protest, and this should not affect what he does on the field, considering that Kaepernick is fighting for a very honorable cause.
Might the NHL see players sit out the national anthem? The answer is complex. Less than two percent of the NHL is African-American. It is, however, worth noting that Megan Rapinoe recently kneeled during the anthem to show support for Kaepernick. The NHL has athletes representing a number of countries, with only 23.1 percent of NHL players being born in America. Perhaps that will lead to hockey players making a stand, but don't count on it.
This article originally appeared on