Browns' Joe Thomas denies rumored trade request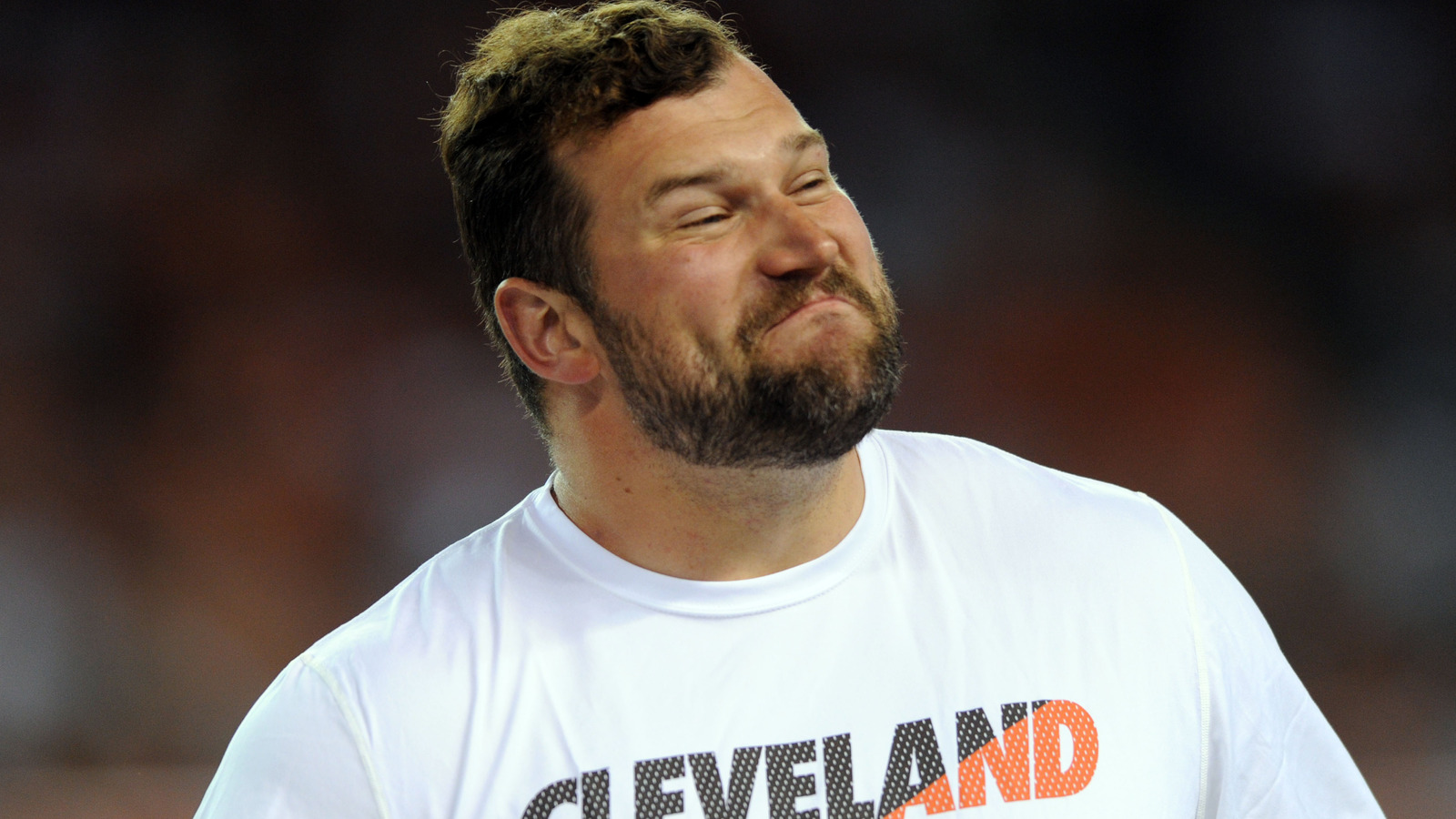 By Scott Sargent
With the Cleveland Browns spiraling out of control, the one constant has been offensive tackle Joe Thomas. Following a week's worth or rumors and innuendo surrounding a potential trade of the left tackle to Denver—one outlet saying the trade was requested by the player—Thomas spoke at length about the situation, doubling down on the lack of reporting that goes into actual headlines in today's media cycle.
The following statement was made inside of the Cleveland Browns locker room in Berea. We've quoted it below for clarity.
"I am not sure where that report came from. I can say in no uncertain terms did I ever ask the Browns for a trade, that I ever talked to them about wanting to be traded nor did any of my representatives ever talk to the Browns about wanting to be traded. From what I understand from how things went, the Browns were contacted by the Broncos, and that is where the trade [talks] came from. The other thing I am going to be firm and make no qualms about that I was never involved in any contract discussions with the Denver Broncos. My agent was never involved in any contract discussions with the Denver Broncos. There was never any guaranteed money discussed. I was kind of off the grid this weekend because we had some time off after the Thursday game. I was a little bit surprised to see a few texts from our lovely friends at the Browns communications department about a couple reports from this weekend. Apparently, all of this went down Monday or Tuesday before the trade deadline. We were in meetings getting ready for the Cincinnati Bengals. I guess I wasn't really aware of a lot of this until after the trade deadline until I talked to [Head Coach Mike Pettine] after the trade deadline had passed. When I heard the report that somehow my agent was talking to the Broncos about guaranteeing more money in my contract, of course, I was not involved in them because I was in meetings. The first thing I did was contact [my agent] and ask what the deal is with this report and did you talk to the Broncos or were you involved in any way. He said I don't know where this guy got this from. I didn't talk to the Broncos about changing your contract if you were traded. I didn't talk to them about guaranteeing any money. I guess from my perspective and my representation's perspective is it was out of left field. I am not sure where it came from. Obviously, there are some agendas at play, whether it is the person that tweeted the article or tweeted the initial report or someone who gave him the information. I don't know what they are, but that is all I can say is that it is not true.

People can say anything they want. In the old days… you had to do some research. You couldn't just throw things against the wall and see what sticks. The trophy now seems to go to the person who's the most outlandish. Sometimes it's true, but a lot of times, you can just say whatever you want without any recourse. I understand the business we live in and the day-in-age we live in, so I'm not going to get mad that someone is going to do something to benefit themselves or writes something that benefits somebody else.
Thomas went on to reiterate that he knew little about any discussions until after the trade deadline had passed. Reports this past weekend stated that Thomas had demanded certain portions of his contract to be guaranteed if he were dealt, something he emphatically denied.
It makes complete sense that the Broncos would want Thomas. The guy is a perennial All Pro who plays a position of importance, one that has been an issue in Denver throughout the season. The "guy" referred by Thomas is NFL Network's Ian Rapoport, who has been (unfortunately) all over the map when it comes to reporting on the Browns over the last few seasons.
More from Waiting For Next Year: