Joe Reitz Named as Colts Walter Payton Man of the Year Award Nominee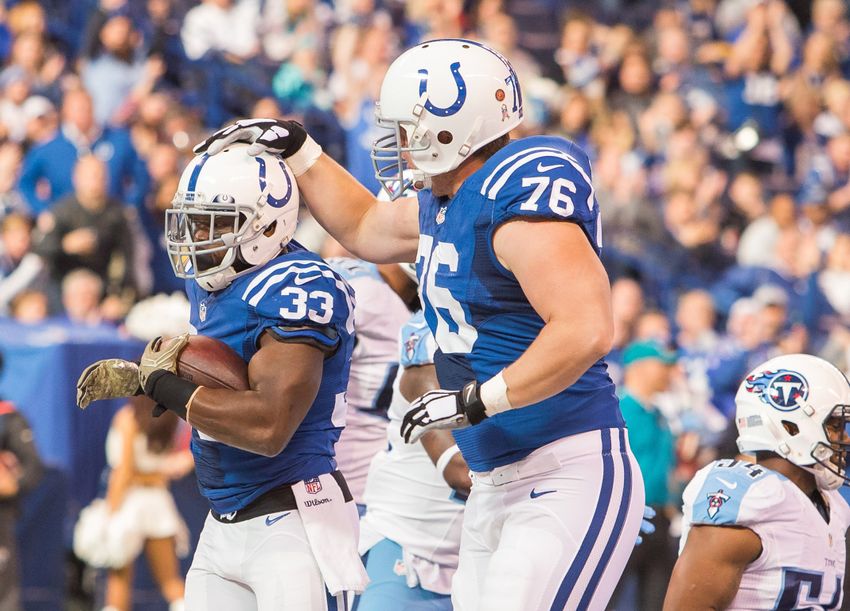 Indianapolis Colts offensive lineman Joe Reitz has been named the team's 'Walter Payton Man of the Year Award' nominee for 2016:
Here is the annual prestigious award's description:
"The Walter Payton NFL Man of the Year Award recognizes an NFL player for his excellence on and off the field. The award was established in 1970. It was renamed in 1999 after the late Hall of Fame Chicago Bears running back, Walter Payton. Each team nominates one player who has had a significant positive impact on his community."
The 6-year veteran offensive lineman and Indianapolis native has been heavily involved with Christian outreach efforts, Indianapolis CYO events, All-Pro Dad's, youth football camps, the Special Olympics, and Horizon House among other off-the-field service endeavors.
Obviously, it's a tremendous honor for Reitz, who's appeared in 10 games for the Colts this season along the offensive line–making 5 starts.
The Colts and specifically head coach Chuck Pagano have mentioned "Horseshoe Guys" in the past, and players like Reitz–with their exemplary service off-the-field seem to embody that high character and quality individual that the franchise actively seeks out.
Per Colts.com, previous franchise winners of the award include former legendary quarterbacks Peyton Manning (2005) and Johnny Unitas (1970).
The ultimate 'winner' will be announced in Houston, Texas, at NFL Honors, which will air nationally on February 4th, during Super Bowl LI Eve at 8 PM EST on FOX.
However, it appears that all of the league's 32 nominees are winners already–no matter what.
More from Horseshoe Heroes
This article originally appeared on