Joe Hawley says he's 'about 85 to 90 percent' currently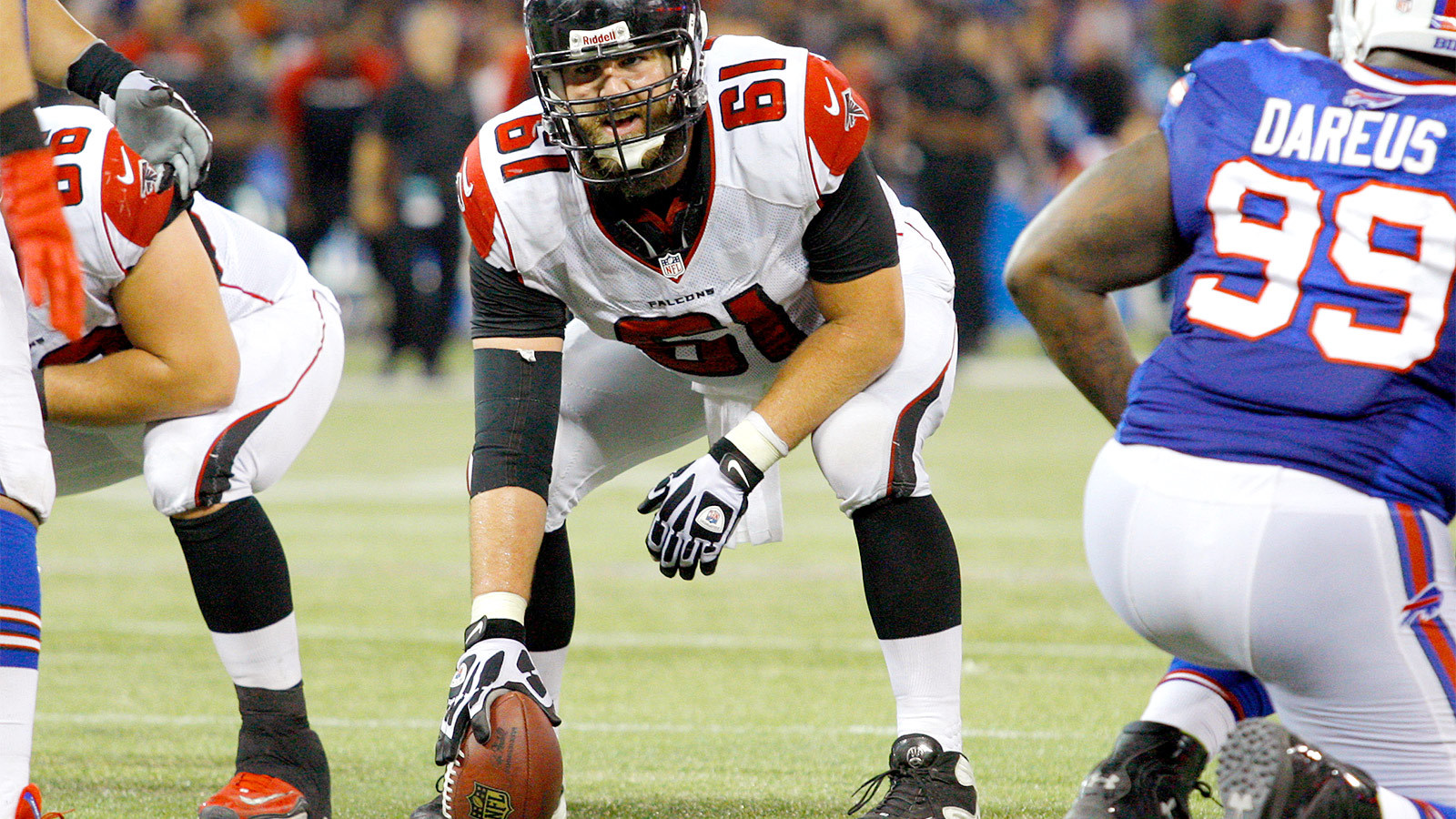 The Atlanta Falcons received some pretty good news this week, which comes in the form of a health update from center Joe Hawley. Hawley, who is recovering from reconstructive knee surgery was able to participate in some drills this offseason. Best of all, D. Orlando Ledbetter of AJC.com reports that his goal is to be back for training camp on July 31.
"I'm about 85 to 90 percent I would say," Hawley said on Tuesday on Moving the Chains on 680 The Fan. "The trainers told me with this kind of injury, it's a double ligament injury, this whole year I'm never going to be back to 100 percent."
Hawley did seem confident that he could play with the injury, but pointed out that he knows he'll need to take care of it throughout the season.
"I'll have to be proactive with it, ice it and take care of it throughout the whole year and keep it strong. It's going to be a lot of work, but I'm excited to get back out there on the football field." Hawley stated.
It's good news to hear that Hawley should be back in action soon. Here's to hoping that he can work through the injury and produce at a high level in 2015.
(h/t AJC.com and 680 The Fan)
Photo Credit: Timothy T. Ludwig-USA TODAY Sports