JJ Watt Cockily Confirms he will Play vs Chicago Bears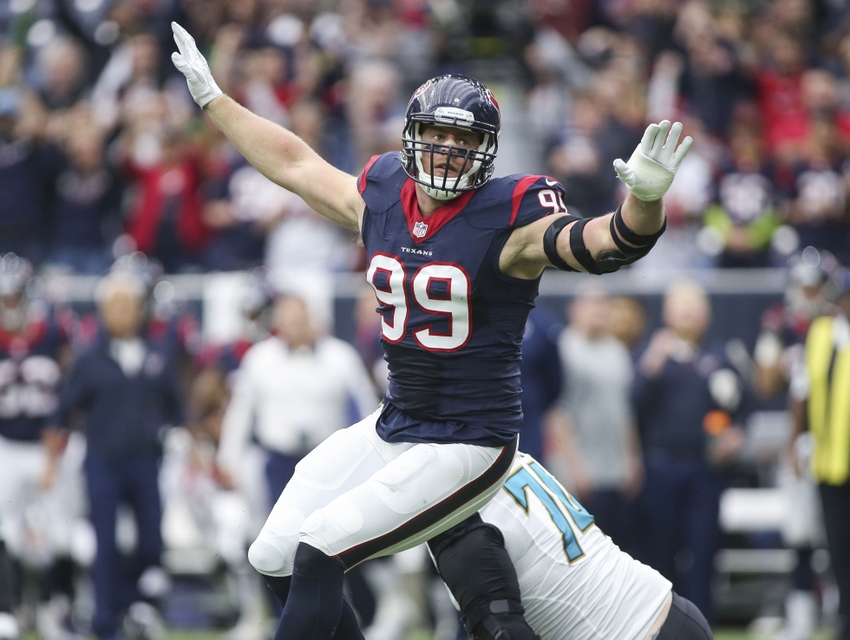 JJ Watt is going to play vs the Chicago Bears. If he plays half as well as he thinks he will, the Bears might be in trouble.
The Houston Texans have grown steadily confident that JJ Watt would play against the Chicago Bears this Sunday. When news first broke of Watt's back surgery in mid-July, instant speculation began as to whether or not he would be ready for week one. His status has grown from doubtful in July, to questionable in August, to probable this week.
Bill O'Brien was on PFT Live on Tuesday and while he wouldn't confirm that Watt would play, he seemed very comfortable that he would. Watt took it a step further when he spoke to the media and he is clearly oozing with self-confidence as he prepares to face the Bears in a few days.
Watt "I can do anything and everything they ask me to do. I'm going to try to play every play. There's no problem whatsoever."

— John McClain (@McClain_on_NFL) September 7, 2016
The Texans have stated for awhile that if Watt played that they would limit his snap count, but if it was up to JJ, he wouldn't miss a snap. Watt is arguably the best non-QB in the NFL and he clearly knows just how good he is. Watt clearly is itching to get on the football field and he is going to want to wreak havoc on the Bears offensive line.
Its an offensive line that struggled much of the preseason. The signing of Pro Bowl guard Josh Sitton certainly will improve the unit. Whether they improve enough to contain Watt is a giant question mark.
Teams will tell you they always want to face the other team at full strength when they play, but it certainly wouldn't have hurt to see Watt on the sidelines while the Bears try to win a tricky road game to start the season.
Watt is confident he's ready. Now it's up to the Bears to be ready for him.
More from Bear Goggles On
This article originally appeared on