Jimmy Smith's Absence Felt In Loss To Cowboys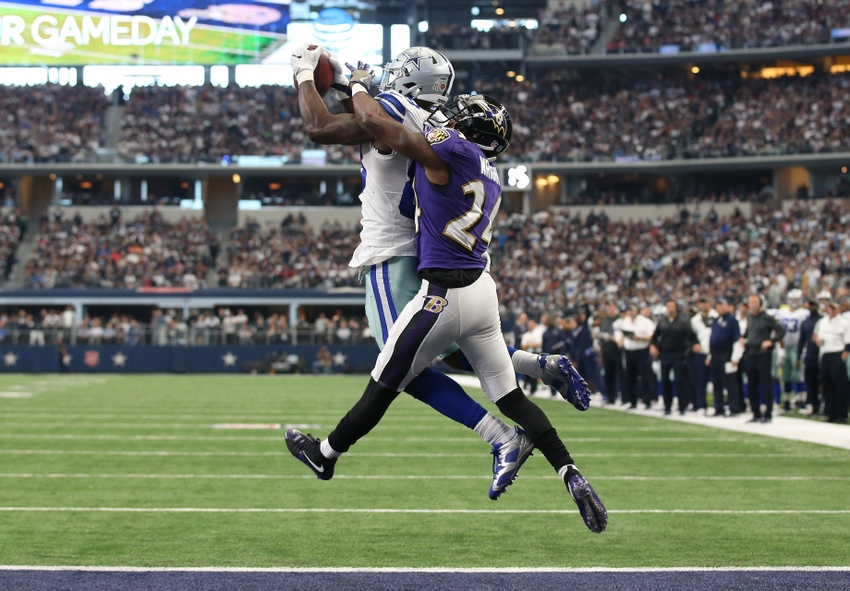 Shareece Wright was the weak leak on the Ravens defense. The Cowboys knew it and attacked him mercilessly. Jimmy Smith didn't play in this game and it changed everything.
On this don't poke the bear Monday, we are sipping a cold hard glass of reality. Before I get into the horror show that was Shareece Wright being left out on an island, I need to make it perfectly clear that the Ravens defense didn't lose this game. The defense did everything it could and then some in this game. We've talked about it all year. The dam eventually breaks and things go south. Jimmy Smith being out only made the breaking point for the Ravens defense come closer.
The offense did next to nothing for large chunks of this game. I could go on and on about the inefficient offense, the horrible play by Joe Flacco and the frustrating penalties on the offensive line. However, that is something you as Ravens fans are all too familiar with. Today I want to point out the value of number 22.
If Smith is in the game, the defense has a much more realistic shot at beating the Cowboys. Smith is one of those players who is not great, but he's really good. He may not be Richard Sherman or Patrick Peterson, but he is good. Smith challenges receivers like Dez Bryant, just ask Antonio Brown.
The Cowboys came out the Ravens just like Baltimore had hoped it would. They thought that Ezekiel Elliott would stomp all over them and things would be easy. When the Cowboys realized that Dak Prescott had to be the reason the Cowboys won this game, they found the weak link and exploited it.
When the Ravens began to give up big plays, Dean Pees reverted into an ultra conservative defense. All of the sudden Prescott was essentially playing on air. The Ravens were put into a conflict. They had a weakness that they had to over compensate for. They then went away from what was working.
With Smith in the game the Ravens still might have lost. However, it would have been a much better contest. Smith is a valuable player and if you didn't know that yesterday, please tell me that you know it now.
This article originally appeared on