Jets showcasing why they're a total mess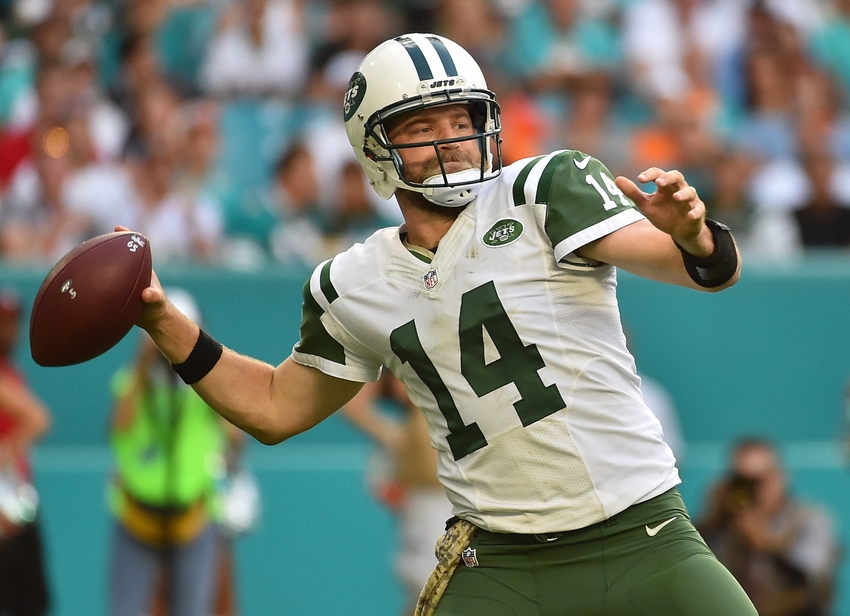 The New York Jets are 3-6 and hanging out in last place of the AFC East. This week, we get a great insight into why that is.
Any time a team is bad in college or professional sports, there are a couple of potential culprits. The talent is not good enough, the coaching is not good enough, the locker room is toxic, or all of the above.
In the first scenario, the general manager needs to go. In the second scenario, the coach should be fired, perhaps along with the general manager. In the third, the players need to be dealt away, and the coach might need to go.
The New York Jets are a walking embodiment of failure. Unfortunately for them, there is no quick fix, but a good start would be dealing away most of their team. New York is in last place of the middling AFC East and at this juncture, would be wise to move on from most of their recognizable faces.
The Jets can release Ryan Clady, Nick Mangold, Brandon Marshall, Ryan Fitzpatrick and David Harris this offseason without having dead money. They can also trade Sheldon Richardson and Muhammad Wilkerson, two of the better players in the league at their position. Or, at least statistically.
So why move them? Because they don't give a damn. They can't show up to defensive meetings on time. They sometimes skip them altogether. Wilkerson even missed out on his 27th birthday cake, which the team had ready. He could have eaten well, if only he showed up to the complex.
Richardson and Wilkerson are the epitome of losing players leading a losing team. Wilkerson was signed to a five-year, $86 million deal in July, with $53.5 million guaranteed. He's clearly phoning it in, now being set for life. Richardson is in the last year of his base rookie deal, with an $8 million option for 2017. If general manager Mike Maccagnan is smart, he picks up the option and trades him immediately. Richardson doesn't just miss meetings, he gets arrested while allegedly driving 143 MPH.
With seven games to go, the Jets are a full-blown mess. This offseason, it's time to pull the dumpsters up to the complex and start cleaning up.
This article originally appeared on