Jets should pursue Marcel Reece to fix offensive woes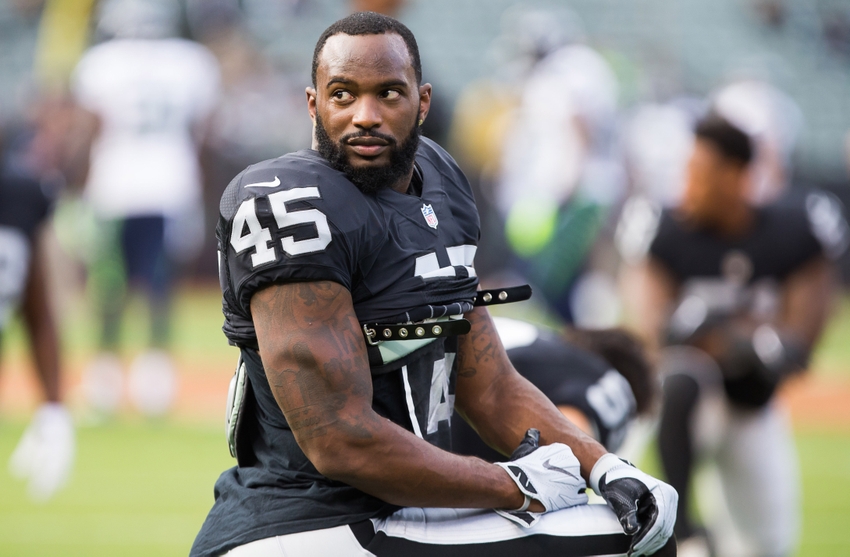 The New York Jets should pursue the recently released former All-Pro fullback Marcel Reece. He could provide a nice spark to address their offensive woes.
Fullback Marcel Reece has been one of the better players at his position for the past couple of seasons and has recently been released by the Oakland Raiders. Reece was an undrafted free agent signed by the Miami Dolphins.
Reece was on the Dolphins' practice squad until 2009 when he started to play for the Raiders and was named their starting fullback in 2010. Since then, he has been great, making the Pro Bowl in four straight years from 2012-15.
No In-Editor Preview for 120 Sports Videos
Video Details
ID: 203259150
Source: 120 Sports
This season, however, Reece has been suspended four games for performance-enhancing drugs. He is now serving the final week of the suspension but the Raiders cut him before he finished. Once he returns from suspension, he should draw attention from a few suitors and the Jets seem like they could be a good fit for him.
One reason he would be a good acquisition for the Jets is due to quarterback Ryan Fitzpatrick recently struggling and adding another offensive weapon to his arsenal. The addition of tight end Austin Seferian-Jenkins is great, finally getting a quality tight end on offense.
Adding Reece would just make the offense even stronger as the Jets do their best to bounce back from their horrific Week 3 loss to the Kansas City Chiefs. Fullback is one weak position the Jets now have on offense and signing Reece would be a huge boost.
More from The Jet Press
This article originally appeared on