Jets Rumors: Rushed to Sign Matt Forte Away From Patriots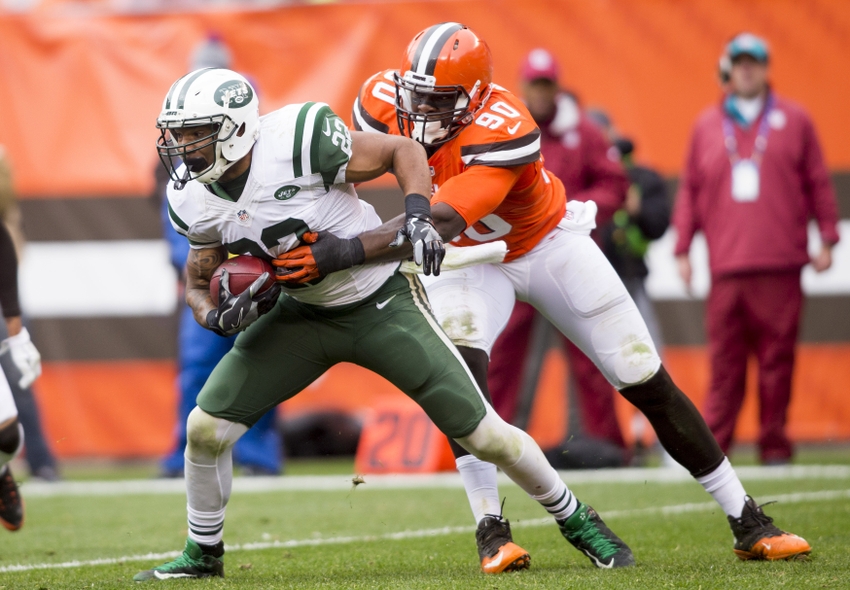 Recent New York Jets rumors have emerged about their frantic rush to sign running back Matt Forte this offseason.
With a big game coming up against the New York Jets, recent Jets rumors have been about their offseason decision to sign Matt Forte. This offseason, the Jets made a big change in their backfield when they signed Forte after losing Chris Ivory to the Jacksonville Jaguars in free agency.
The Jets ended up signing Forte to a three-year, $12 million deal, but that deal might have been rushed. According to Adam Schefter, the Jets had some concerns about Forte's knee, but they rushed to sign him when they heard he was going to be meeting with the New England Patriots.
Even though the Jets offense has struggled this season, Forte has done well for them in his first year. This season, Forte has totaled 732 rushing yards, seven rushing touchdowns, 179 receiving yards, and one receiving touchdown.
Forte is surely disappointed that the Jets are 3-7 this season after almost being a playoff team last season. On the other hand, the Patriots are 8-2 and cruising to another playoff appearance. Forte would have given the Patriots another weapon to utilize, but he likely wouldn't have received as big of a contract.
On Sunday, Forte and the Jets will be trying to pull off the upset against the Patriots. One of the keys for the Jets will be how effective Forte can be on the ground. A strong running game can help keep Tom Brady off the field, and that is what the Jets need to do.
More from Empire Writes Back
This article originally appeared on