Jets' Leonard Williams is 3rd-best rookie in 'Madden 16'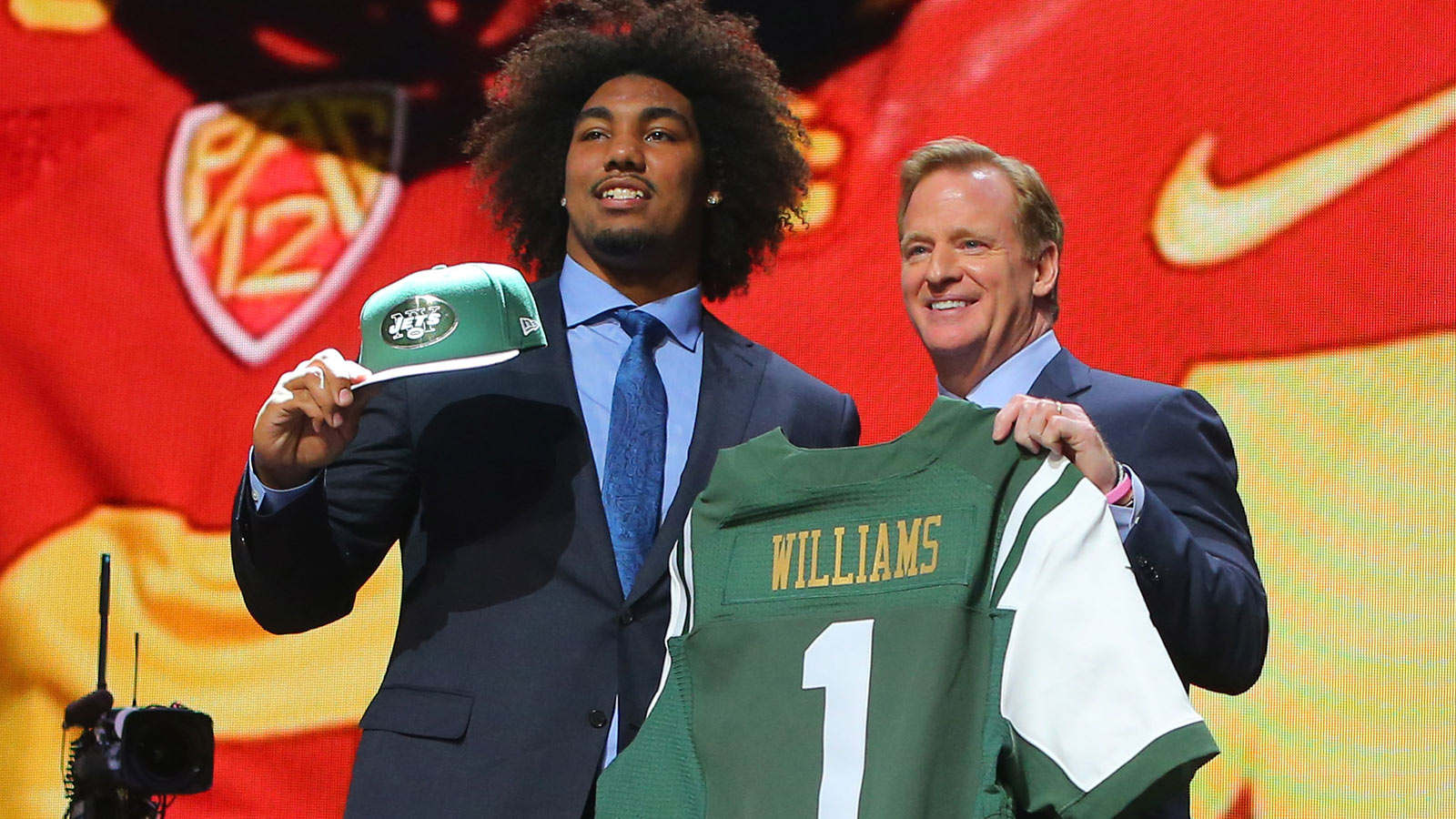 It's almost that time of year. No, I'm not talking about the start of training camp, although that is quickly approaching, as well. I'm talking about Madden season. In just about a month, gamers and football fans alike will get their hands on "Madden 16," the latest installment in the franchise. With a new Madden game comes player ratings, most notably those of the rookies.
On Monday, EA Sports released the ratings for the top-10 rookies in the game, with New York Jets defensive lineman Leonard Williams coming in at third with an overall rating of 80. He's tied with Todd Gurley and Brandon Scherff at 80 overall, with just Amari Cooper (82 overall) and Jameis Winston (81 overall) coming in ahead of the Jets rookie.
Unsurprisingly, Williams is great at shedding blocks and has strong power moves to rush the quarterback. Here's a summary of his rating, according to EA Sports.
"Williams brings excellent 90 Block Shedding, 87 Strength, and 85 Power Move ratings to beat offensive linemen. He also has 83 Pursuit and 82 Acceleration to get to the quarterback."
He'll definitely be a cog on the Jets' defensive line, both on the field and in the game.
Not every rookie, Devin Smith included, was thrilled with their overall rating, although Williams should be. Take a look at their predictions and their reactions when told their "big number."
(h/t EA Sports)
Photo Credit: Dennis Wierzbicki/USA Today Sports